Wisconsin Fellowship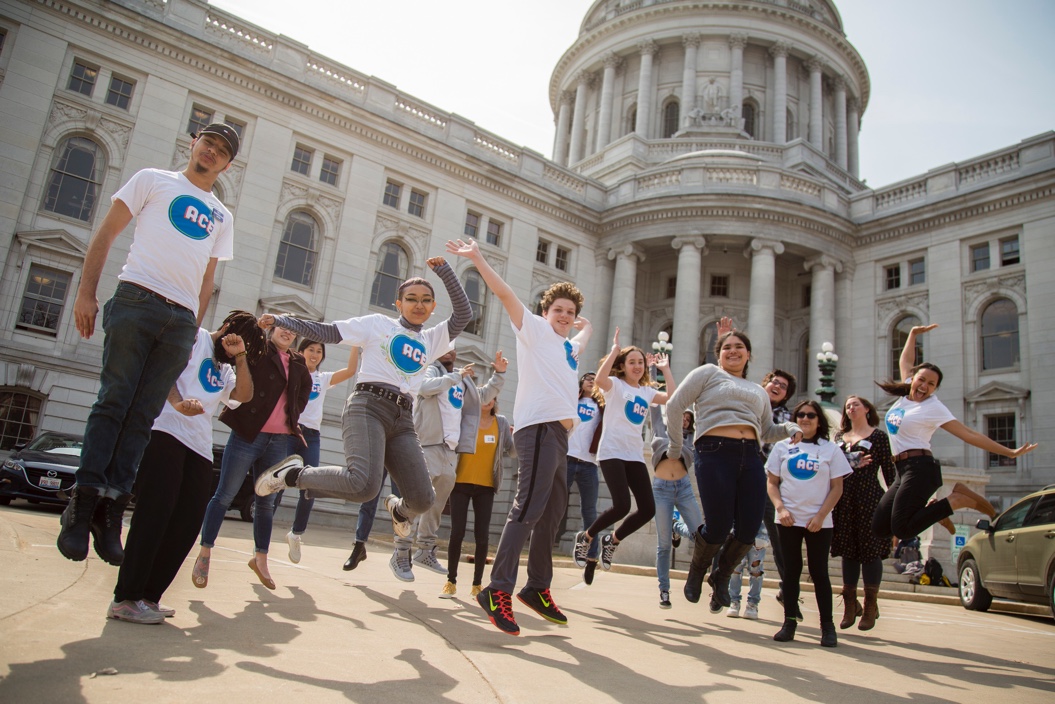 About the Fellowship
The Wisconsin Action Fellowship teaches young people the knowledge and skills to be confident climate leaders. Throughout the program, Fellows work with ACE and partners to build public support for climate action and to hold officials accountable on climate science and solutions.

The 2020 ACE WI Action Fellowship Program will engage high schoolers in climate justice activism in 2 regions: Dane County and the greater Milwaukee area. Fellows meet virtually on a weekly basis to build skills and advocate for local climate solutions through campaigns and events.*

A major focus of this year's Fellowships will be relational voter organizing to register youth voters and mobilize them to vote for climate action in 2020!

*Note: Due to concerns about safety and in alignment with local and national guidance, programming for our fall Fellowship will take place virtually.

Learn more about fellowship benefits and expectations.
Apply Now
Campaign Involvement