Wisconsin Fellowship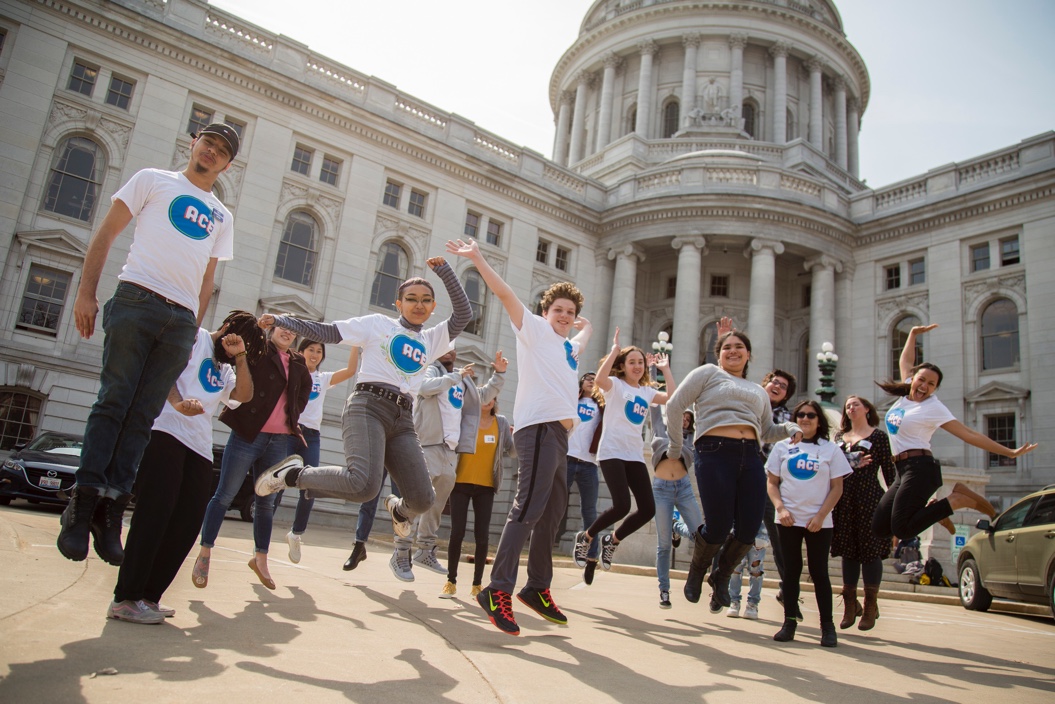 About the Fellowship
Wisconsin will have Fellowships for high school students in 3 regions during the 2020 school year: Dane, Racine/Kenosha and Waukesha/Milwaukee counties. Fellows meet weekly to build skills and advocate for local climate solutions through campaigns and events. 12 high school students participated in the inaugural fellowship during the 2018-2019 school year in Milwaukee.

WI Fellows advocate for a just transition to renewable energy locally and statewide, collaborate with partners on advocacy campaigns, turn out youth climate voters, meet with elected officials, deliver public comments at Milwaukee Common Council and Youth Council meetings, speak at county and state level Climate Action governmental task forces, author posts for ACE's blog, use social media to engage friends and family in collecting petition signatures, and facilitate workshops.

A major focus of this year's Fellowships will be on relational organizing to register youth voters and mobilize them to vote for climate action in 2020!

Learn more about fellowship benefits and expectations.
Apply Now
Campaign Involvement