Climate Advocacy
ACE's climate advocacy is driven by a clear mandate: we must address the climate crisis at the speed and scale that science and justice demands by ending the era of fossil fuel production and swiftly implementing a just transition to renewable energy.
We are already facing the devastating impacts of climate change and the extractive fossil fuel economy and we know that frontline communities including low-wealth, rural, disabled, Indigenous, Black, Latinx, and other communities of color are being disproportionately impacted.
The current climate science tells us that we have less than a decade to avert complete climate catastrophe and ensure a livable planet. We know the urgency of the climate crisis both through the lived experiences of those on the frontlines and the extensive research by social and climate scientists.
Our climate advocacy work seeks to empower communities to call on their national and local elected officials to expedite the transition to a distributed renewable energy grid, creating more energy independence, resilience, and security, while eliminating up to 74% of our country's greenhouse gas emissions.
A Just Transition
We believe that in the transition to locally-produced renewable energy, we must enact polities that embody a lens of Energy Justice—the belief that all people, regardless of age, race, income, or ethnicity, deserve the power to make decisions about where their energy comes from.
Energy Justice ensures this transition benefits those who are most impacted by the fossil fuel use: low income communities, Black, Indigenous, and other Communities of Color, and fossil fuel sector workers.
We believe communities can take their energy production into their own hands. It should be easy and economical for people to choose self- or locally-produced renewable energy over outdated coal- and natural gas-fired power plants that emit tons of climate change-driving greenhouse gases.
The American Renewable Energy Act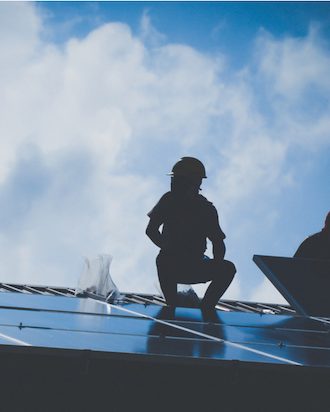 America needs bold and ambitious energy policy that embraces locally-produced renewable energy, because powering our lives with outdated fossil fuels is harming our health and driving climate change.
The American Renewable Energy Act (AREA) gets our country ready for the Renewable Energy Age. It will create jobs modernizing our failing energy infrastructure, while reducing fossil fuel emissions and improving air quality.
Ask your Representative to cosponsor the American  Renewable Energy Act today!
Use your social media influencer and fight for the climate
We're looking to pay cash to content creators on TikTok and Instagram who are ready to engage their audience in tackling the climate crisis — and make money doing it. Ready to join the ACE Creator Collective? Click here!