Careers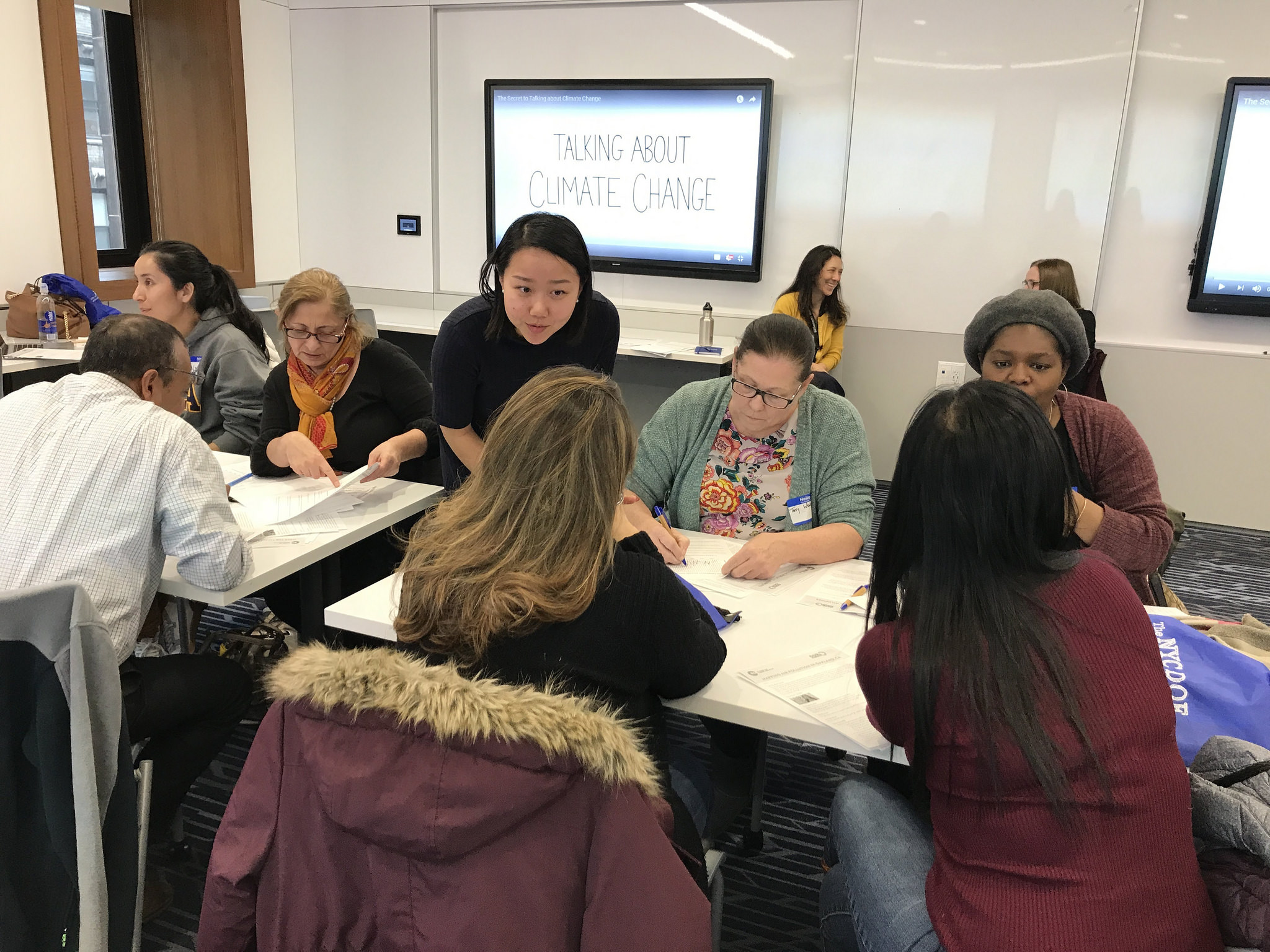 Careers
Are you passionate about tackling climate change? Do you believe youth have the power to change the world? How does spending every day working with diverse, smart, motivated co-workers who care about the future sound? At ACE, we love our jobs, our mission, and what we can do together. ACE is committed to creating a diverse environment and is proud to be an equal opportunity employer. All qualified applicants will receive consideration for employment without regard to race, color, religion, gender, gender identity or expression, sexual orientation, national origin, genetics, disability, age, or veteran status. ACE offers an excellent overall compensation package to all staff which includes: A competitive base salary commensurate with skills and experience. Health coverage that includes medical, dental, vision, and FSA (flexible spending account). 403b retirement savings plan with matching company contributions. Generous vacation package and paid holidays.
Positions Available
Senior Major Gifts Officer
The Senior Major Gifts Officer will work collaboratively to design, develop and implement ACE's major gifts program. S/he will be responsible for identifying new prospects and managing and cultivating relationships with this portfolio of new donors. This is a frontline fundraiser position which requires travel 25-40% of the year.

In addition, the Senior Major Gifts Officer works across all ACE Teams, including Board, Communications/Programs, Finance, Operations and Human Resources to develop a Culture of Philanthropy and a Culture of Collaboration.

ACE's current annual fundraising budget is $3.2M, with major donors budgeted at an estimated $1.1M, and the Senior Major Gifts Officer's work is essential for ACE to realize fundraising goals and move the needle on climate change.

The salary range for this position is $95,000 - $105,000, depending on experience and track record with cultivating new major donors and dramatically scaling a major gifts program.
View Full Job Description


Field Program Director
The Field Program Director will work to advance the programmatic and strategic growth of the Alliance for Climate Education (ACE) through implementing ACE's education, organizing and campaigns plans in key states across the country.

The scope of responsibilities will range from managing up to three regional field staff, supporting youth education, organizing and training, managing climate-focused voter registration, GOTV and other strategic campaigns and initiatives, partnership development, and communications.

In this position, the Field Program Director will work to strengthen ACE's role and impact in advocating for a just and equitable transition to renewable energy, the fight for climate justice, and turning out first-time youth voters. This work will happen in the climate movement space with a focus on key states through coalition-building and partnership development with organizations that share our values and interests.

The salary range for this position is $63,300 - $89,900 and will commensurate with experience
View Full Job Description