Careers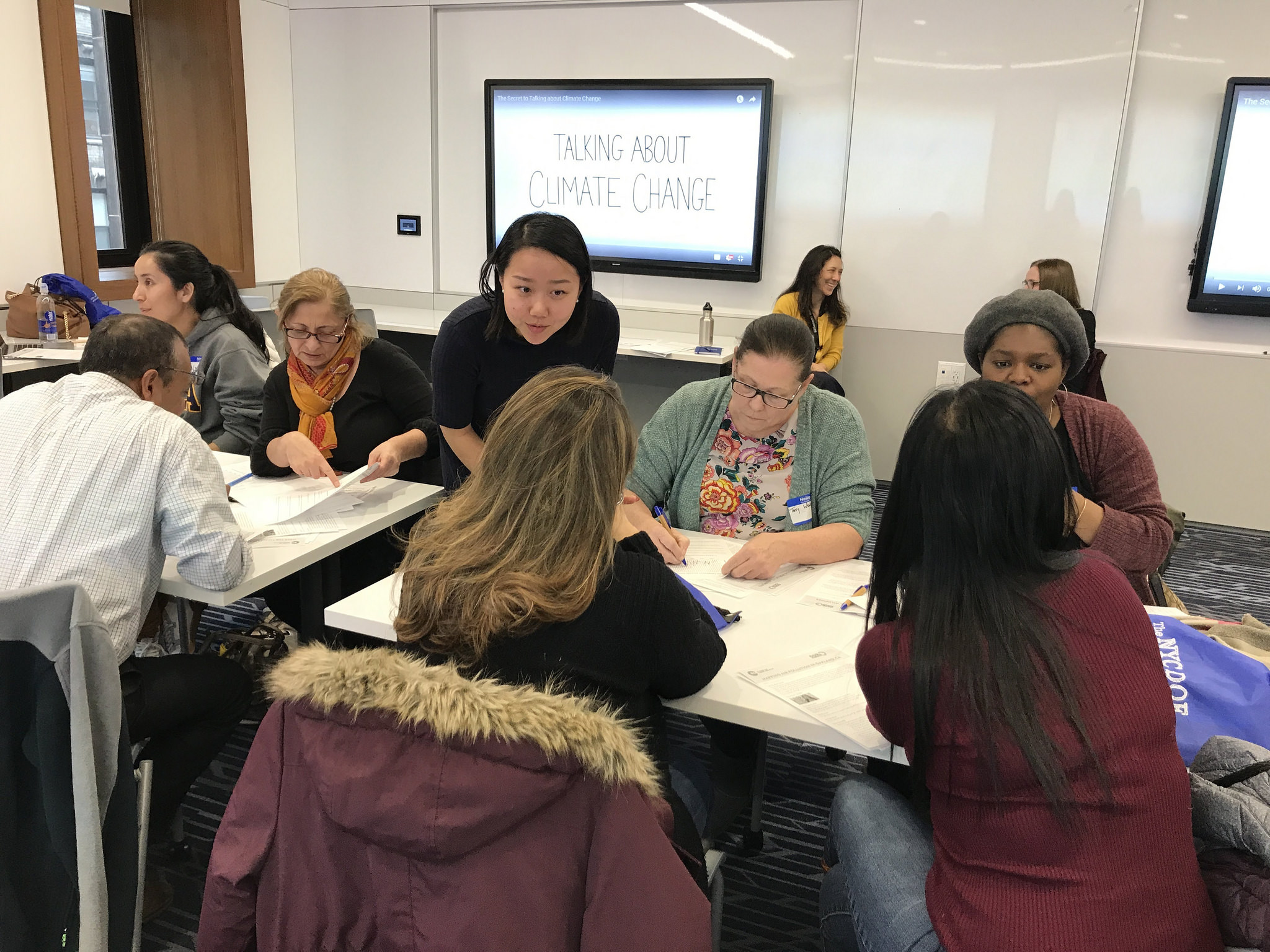 Careers
Are you passionate about tackling climate change? Do you believe youth have the power to change the world? How does spending every day working with diverse, smart, motivated co-workers who care about the future sound? At ACE, we love our jobs, our mission, and what we can do together. ACE is an equal opportunity employer that highly values diversity, equity, and inclusion and views the climate crisis as a social justice crisis. People of color, indigenous people, people who experience gender oppression, people with disabilities, and people who identify as members of the LGBTQIA+ community are particularly encouraged to apply. ACE offers an excellent overall compensation package to all staff which includes: A competitive base salary commensurate with skills and experience. Health coverage that includes medical, dental, vision, and FSA (flexible spending account). 403b retirement savings plan with matching company contributions. Generous vacation package and paid holidays.
Positions Available

Chief Growth Officer
We seek a mission-driven innovator, a visionary, and an expert marketer to serve as ACE's next Chief Growth Officer (CGO), an integral part of the Executive Leadership Team.

This proven leader will be responsible for developing and implementing the organization's marketing strategy, managing a growing team of marketing, digital media, and communications staff, and ensuring the continued, rapid expansion of ACE's impact in the markets that we operate. The CGO will be instrumental in setting a vision for ACE's future growth and impact, and lead on crafting and executing a digital marketing and communications strategy to maximize engagement with young people to fight for a future safe from climate change.

This is a full-time, permanent position based in the United States.

Salary range is $110,000-$125,000, commensurate with experience.
View Full Job Posting

Digital Organizer
The Digital Organizer is primarily responsible for managing climate- and democracy-focused digital engagement, paid media outreach, and campaigns for ACE's primary audience, young people. This position will also support outreach to educators to expand the reach of ACE's climate education program, Our Climate Our Future.

This is a full-time, permanent position based in the United States.

Salary range is $56,500 - $79,100, commensurate with experience.
View Full Job Posting

Ohio Youth Organizer, Cleveland
The Ohio Youth Organizer will work to educate and empower young people in the Cleveland, Ohio area to take action on climate change through civic engagement and advocacy campaigns. The scope of responsibilities range from youth organizing and training, delivering education programs at schools, implementing climate-focused voter registration, Get Out The Vote (GOTV) and other strategic campaigns and initiatives, partnership development, and communications.

The Youth Organizer will have two main roles: delivering Alliance for Climate Education's (ACE) in-person climate education program in local high schools and implementing an electoral-focused Action Fellowship program for ~15 high school students in Cleveland. Through these two programs, the Youth Organizer will work to strengthen ACE's role and impact in the Ohio climate movement space through coalition-building and partnership development with organizations that share our values and interests in advocating for a just and equitable transition to renewable energy, the fight for climate justice, and turning out first-time youth voters.

This is a full-time, temporary position through December 2020 with the possibility of becoming permanent. This is a remote position based in Cleveland, Ohio.

Salary range is $40,200-$48,000, commensurate with experience.
View Full Job Posting