A Tale of Two COPs
Cristina Jorda Kinney
|
November 23, 2021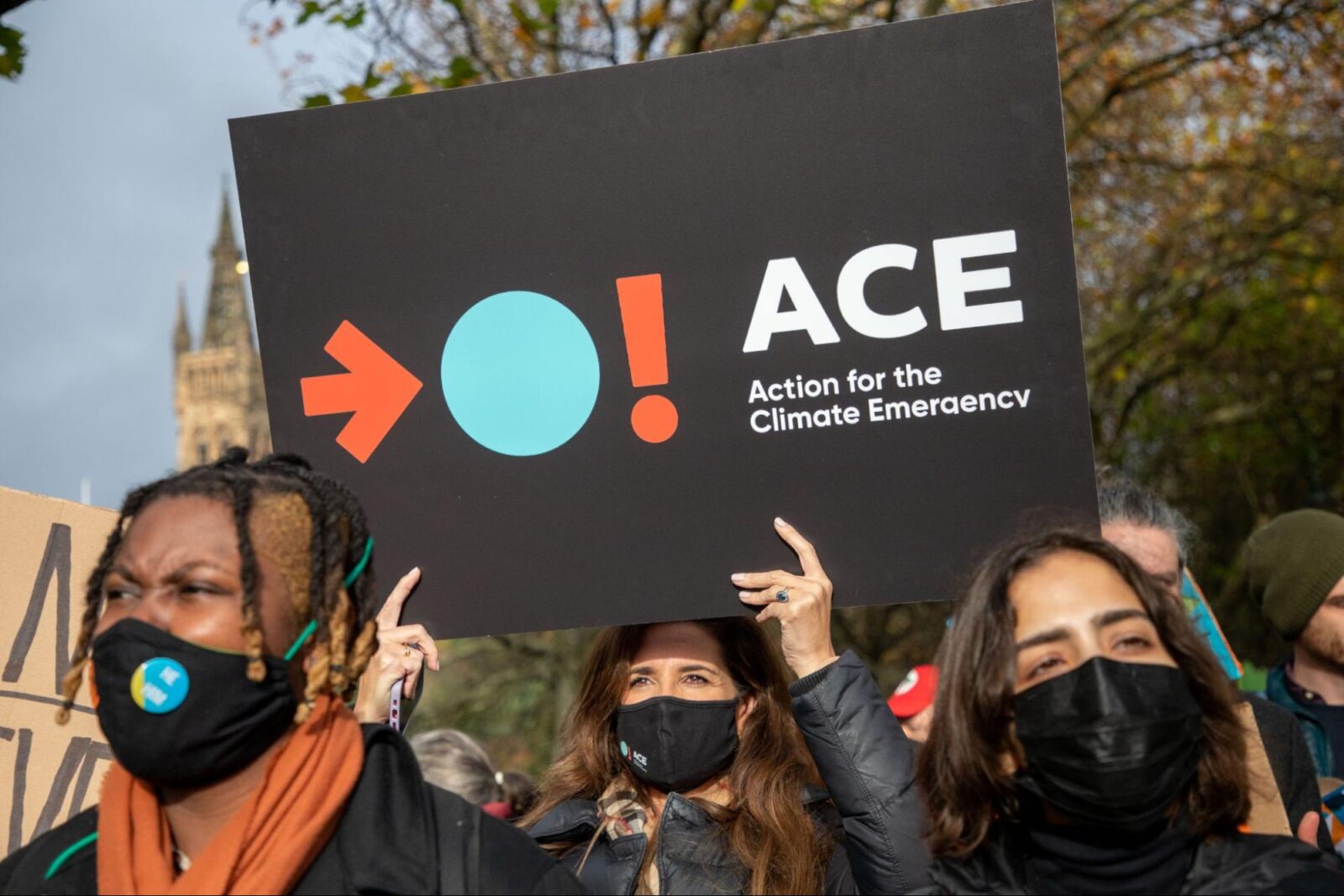 I was one of the lucky ones: I attended the Conference of the Parties in Glasgow (COP26) this month. The conference was held as the world continues to fight the COVID-19 pandemic and moves into an endemic. I acknowledge my privilege, being able to attend a 40,000 person conference overseas, fully vaccinated (including a booster shot), while many millions still don't have access to a first dose of the COVID-19 vaccine and had to face the tough choice of attending the event and putting their health at risk, or needing to stay home and not being able to fully participate.
Much has been written about the negotiations and the final agreement that was signed after two long weeks of late nights. I don't have much to add to this that hasn't already been said.
But I did want to share an experience that perhaps encases quite perfectly my impressions about this process and supports what has been said about the lack of representation of frontline voices in the COP discussions, with youth and BIPOC communities being hugely impactful in the streets, but often barred from the policy discussions. One of the evenings, a select group of us gathered at a beautiful venue in Glasgow to learn more about climate governance, a private event with a noticeable lack of diversity. The High Level Climate Action Champion for UN climate talks during COP26 appointed by the UK government was one of the speakers. I will admit that during his presentation, I drank the Kool-Aid. "If we view our progress as a still picture," he said, "it's easy to get disheartened, but as a movie, the storyline shows encouraging progress and hope." Now, I am all for seeing the positive side of any situation, so it's no surprise that I found myself nodding my head in agreement. He continued by sharing another accomplishment for COP, being the first to have dedicated days focusing on specific issue areas (transportation, methane, etc.). That seemed like a good way to structure the conference, I thought. More nods from the audience. He went on to describe the great transformation in the electric vehicle (EV) sector and how much momentum there is behind this industry. You get the picture. By the end of the presentations, it was easy to feel hopeful and optimistic.
As the panel opened for Q+A, one of the audience members was clearly eager to be the first to speak and ask a question (I am never that person). She got up, a petite woman of color from South Africa, Executive Director for the Climate Action Network. She opened up her remarks by saying: "I don't want to be that person, but I am going to be; I often have to be…" What came next was one of the most impactful, thoughtful and truthful remarks I have heard. Delivered with the utmost respect to the panelists and those in attendance, she called them out for being so disconnected from reality, not once mentioning poverty, inequities and disparities in their presentation. Talking about EV's was just an example of this disconnect at COP, when so many countries in the Global South don't even have roads, much less EV's, and people face daily life and death situations caused by climate. For the next 5 to 10 minutes, she spoke the truth that was never acknowledged by the speakers. Her bravery made me feel ashamed. Ashamed that she had to be the one to stand up and share this painful reality (as she probably has had too many times before) to make sure it was not once more dismissed. As I approached her to commend her for her speech and courage, she was still visibly shaken, but hopefully comforted by the warm applause from the room.
This juxtaposition was COP26: on the one hand, a group of leaders, mostly men, negotiated the fate of our future and praised our progress; on the other hand, the voices of civil society and youth, those who are and will continue to be most impacted by inaction, were restricted or denied access, and their unique and valuable perspectives unheard. And when you leave these important voices out of the conversation, you miss out on arguments that are crucial to make informed decisions. That was the vast disconnect at COP26. Let's hope we can learn from these mistakes and avoid them in Egypt at next year's COP.
Join

our Youth Action Network