Creator Collective
HERE'S TO BUILDING A BETTER FUTURE, ONE TIKTOK AT AT TIME. 
Calling all content creators! Harness the power of social media and use your influence to help us fight climate change and advocate for civic engagement in our elections. The climate justice movement needs unique youth voices such as your own to bring attention to ending the era of fossil fuel, stopping dangerous legislation that is preventing the necessary swift and just switch to distributed renewable energy, and defending voting rights at the state and national level. For too long, egregious lobbying from fossil fuel corporations have stalled solutions that will fight climate change. It's time to take back the power from those who would prioritize profits over people. Youth activists are leading the way to counter these efforts and save our future. Join the Creator Collective today and help lead the charge.
How does the Creator Collective work?
Once you apply, you'll receive our campaign prompts: everything from advocating for your followers to sign a petition to end the era of fossil fuel to educating your audience on how to get registered to vote! Once you create your draft video for TikTok or Instagram Reels, we'll work with you 1-on-1 to make any necessary changes and then you'll be able to publish it to your page to get paid. Enter your handles to find out in real-time how much you can earn.
Learn more about pricing, eligibility, and terms & conditions here.
Make content. Fight climate change. Get paid.
Use Your Voice. End The Era of Fossil Fuel.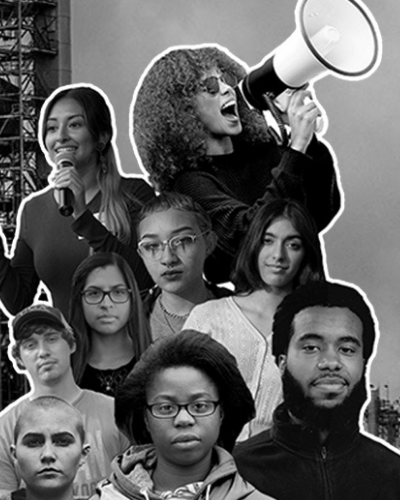 Fossil fuel companies have put corporate profits over the wellbeing of the planet for too long. The time to switch to renewable energy is now.
Voter suppression tactics like gerrymandering are underway as we speak. The time to protect voter rights is now.
Learn more about our current campaigns on climate change and voting rights on our application page.
Fight for your future.
Join ACE's Creator Collective and get loud.