What Does a "Just Transition" Mean for Us?
Ariel Hampton, IEC Legal & Policy Researcher
|
August 17, 2021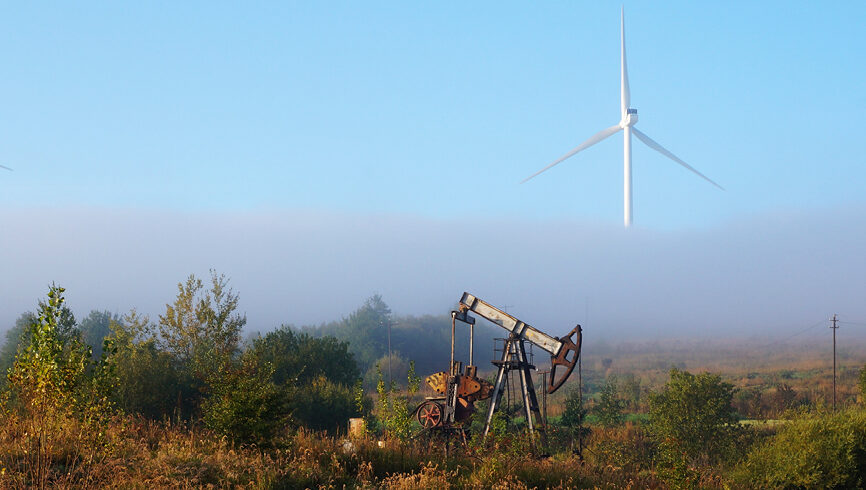 As I joined the Illinois Environmental Council, I discovered that I would be dedicating the bulk of my time to just transition work. But what does "just transition" even mean?
Illinois continues to adopt clean energy for many reasons, namely because it is renewable, affordable and doesn't emit harmful pollutants or greenhouse gases into the atmosphere. At the same time, the fossil fuel industry, particularly companies running coal-fired power plants, grows increasingly aware that their days of operating dirty, polluting plants are numbered.
Rather than planning for a responsible and just closure of their operations, we've seen plants close with little community notice and next to zero plan for what happens next in the communities that have relied heavily on their presence in the community for jobs and significant tax revenue.
What does that mean for affected communities? They're left in a lurch.
When families suddenly lose a significant source of income or when whole communities are left with no plan for making up critical lost tax revenue, making ends meet and funding schools becomes much more difficult. Without careful planning, jobs are lost with no plan for replacing them. Valuable, long-standing community members relocate in search of suitable employment, compounding their tax revenue losses. Local businesses take a hit when income levels drop. It's a bad situation all around.
The uncertainty of workers' future job security and the prospect of financial instability in these communities understandably makes many people want to hold onto these aging industries. The reality is that fossil fuel companies are already protecting their profits by shuttering plants across the nation, and trying to delay the inevitable can do real harm. Now is the time to do something about it. These communities have options, and they deserve the opportunity to plan for what comes next. They deserve a just transition to a clean, healthy and economically vibrant future.
A truly just transition to our clean energy future is an opportunity to reinvest in communities, reduce air pollution, create new, cleaner jobs for displaced energy workers and provide supplemental funding for lost tax revenue for local governments. It's also an opportunity to support workers, meet them where they are, and engage them in the planning process. After all, if we aren't empowering them with healthy, sustainable options, it's just a transition– and not a just one.