Was Copenhagen a Failure?
ACE Students
|
December 21, 2009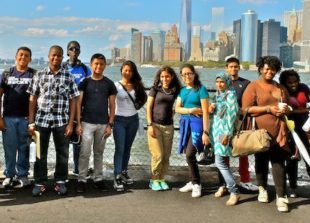 Someone may ask you at your next holiday party and if you read this post, you'll have an answer! Or, at least the beginning of one. So before you shut off your computer and go see Avatar (which you definitely SHOULD), check out what happened over in Denmark and how it affects us.
After two weeks of nonstop talking, the world's climate leaders and negotiators have left Copenhagen without a deal. Well, sort-of. They have a political agreement… kind of. Here's what I mean:
At the 11th-hour of the flailing negotiations, President Obama flew in and made a brief appearance, along with other Heads of State, and offered a deal on Friday evening. He essentially offered a stripped-down accord and path forward for reducing greenhouse gas emissions without any hard timeframes attached.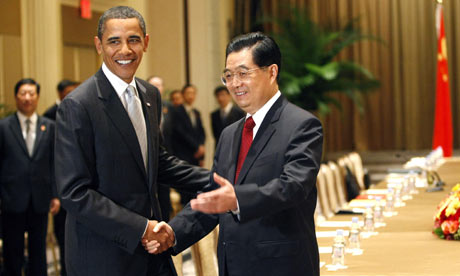 Despite his star power and blasting through a political impasse, Obama's offer was unacceptable to some. The 192 countries present at the UN ultimately "took note" of the deal but did not officially adopt it. So, there's no deal! No binding accord after all that, nada. And yet, from here, it gets more confusing. (As if it wasn't confusing to begin with!)
So, was Copenhagen a failure? What do we say to each other about this whole thing? The only thing I know, for sure, is that what happened in Copenhagen is still unfurling. The best thing we can offer you right now is a roundup of what people are saying about the negotiations and any thoughts on where we go from here.
Start with this awesome post from Kate Sheppard at Mother Jones, which gives a very clear (hooray for clarity!) synthesis of what happened;
Then, check out what the media is saying (NYTimes, CNN, and Newsweek);
And last, check in with 350.org for their take on what happened.
What do you think? Another thing that's clear: we need to figure out where to go from here…