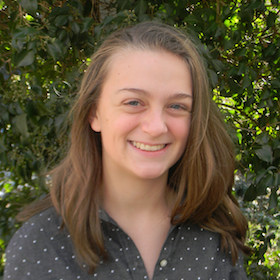 Nadia Sheppard
Action Fellow Alumni
North Carolina
Nadia Sheppard is a junior at Chapel Hill High School in Chapel Hill, North Carolina. She is an active member of her school and community. She is on her school's field hockey team and is the president of German Club and GLI (Girls Learn International) Club. She also enjoys hiking, reading, playing board games, math class and meeting new people.
While at a summer program at UNC, Nadia's passion for climate justice was ignited. There, she learned that climate change is an issue that affects everyone and everything, and that her generation will have to face its consequences. Nadia is especially concerned about minority and low income populations who will not have the resources to adapt to changing weather patterns, increased food insecurity and rising sea levels. Since the summer program, she has helped plan North Carolina's first Climate Justice Summit, attended the NC Clean Tech Summit and is currently taking a sustainability course, which connects her with other equally passionate students from all over the world. Nadia became an ACE Fellow in 2014, and looks forward to making her community more sustainable and working to involve more youth in environmental action.
Nadia was recently part of a group of six students from all over the country that traveled to Washington, DC to take the senate to school on climate. She loved meeting Senator Sanders and Senator Burr and working with ACE, Avaaz, 350.org, and AJ+  to urge senators to reevaluate their position on climate change.