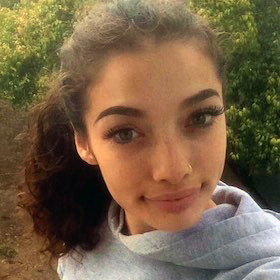 Makeila Kamelamela
Action Fellow Alumni
San Francisco Bay Area
Makeila is a youth activist born and raised in the Bay Area and brought up with a great concern for human rights and protecting the Earth. She is a current student at South San Francisco High School. Makeila's drive for preserving the planet comes from her realization that this world will not be here forever, and the only way to protect it is to get active and be a force change.
Makeila has noticed that climate change has become a bigger and bigger problem over time so she decided to search for a way to help and found the ACE Action Fellowship. After discovering all of the wonderful things ACE stands for and plans to accomplish, she knew she wanted to apply. The most exciting thing for her about this topic is systemic change. She hopes to one day become an activist leader and educate her fellow community members about ways they can take part in solutions.
She is currently a volunteer at the SPCA and the Community Learning Center. She also plays volleyball for club as well as school, and has been on the varsity team for four years.