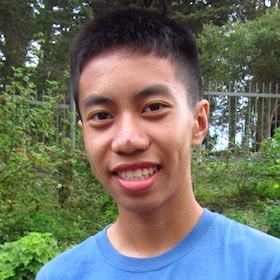 Ken Hinh
Action Fellow Alumni
San Francisco Bay Area
Ken Hinh was born in San Jose, California. He is currently a sophomore at Andrew P. Hill High School in East Side Union High School District. He is an extremely active member in his community and has attained multiple leadership roles in his high school. As the president of his Friday Night Live chapter, his work was highlighted by his work at making his community safer through reducing the use of substances among youth and leading the production of a Public Service Announcement. Furthermore, through Asian Americans for Community Involvement, Ken became an intern at County Board of Supervisors under Cindy Chavez of District 2.
When he isn't trying to finish his latest schoolwork, he volunteers at local marathons, charity events, and tutors math with his school's Interact Club.
Also, he has witnessed the effects of the drought and climate change in his own community through his runs during cross country. Consequently, he hopes to raise awareness about climate change.