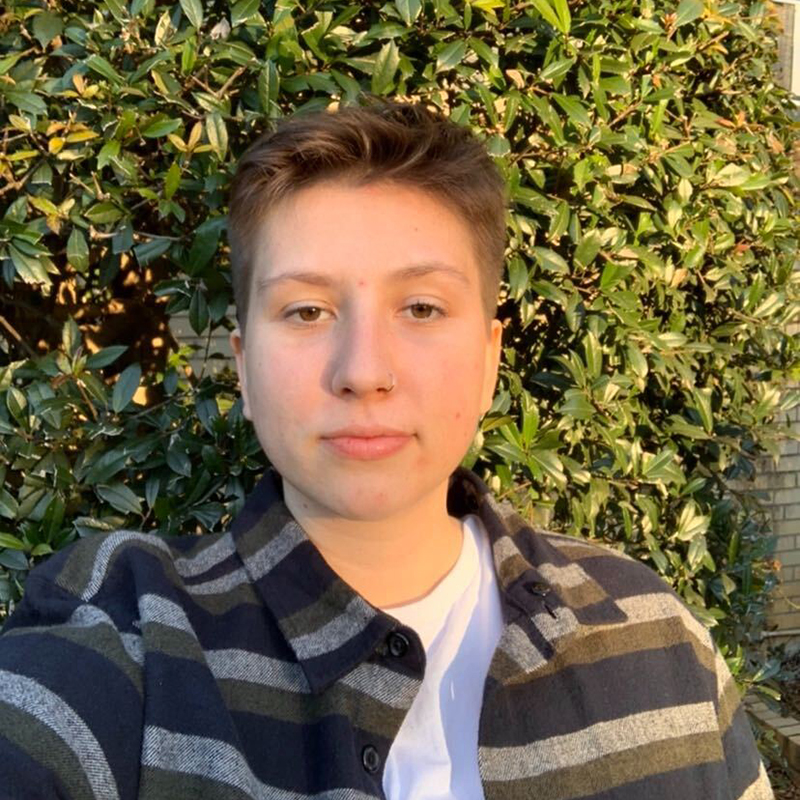 Indi Howeth
Social Media Intern
Indi joins ACE as a Social Media Intern based in Washington, D.C.  They are currently studying at American University for a B.A. in an Interdisciplinary Studies major of Communications, Legal Studies, Economics and Government with a minor in Arabic: their third language after English and Spanish.  
Indi first learned about the climate crisis through a 4th-grade research report about Ocean Acidification.  As early as eight-years-old they became committed to ensuring the safety of their coastal Californian childhood hometown.  
When they were sixteen, their passion was reinvigorated as one of the largest wildfires in California's history forced them to evacuate their home for two months.  During this time, Indi noticed that other people in their community were affected differently than they were.  Native Spanish speakers had no access to emergency information and those without documentation could not receive necessary federal aid.  Since then, Indi's environmental passion has revolved around working in solidarity with minority communities to ensure the well-being of those most affected by the climate crisis.  
Prior to working for ACE, Indi has worked for state and federal representatives as well as, most recently, The Climate Reality Project where they assisted with engaging the organizations' Climate Reality Leaders to encourage their climate action as well as proposing and organizing webinars. 
In their free time Indi manifests their creative and curious personality through playing music, making art and exploring D.C.!