Coalition Launches To Get Elected Leaders to Declare a Climate Emergency
Leah Qusba
|
October 5, 2021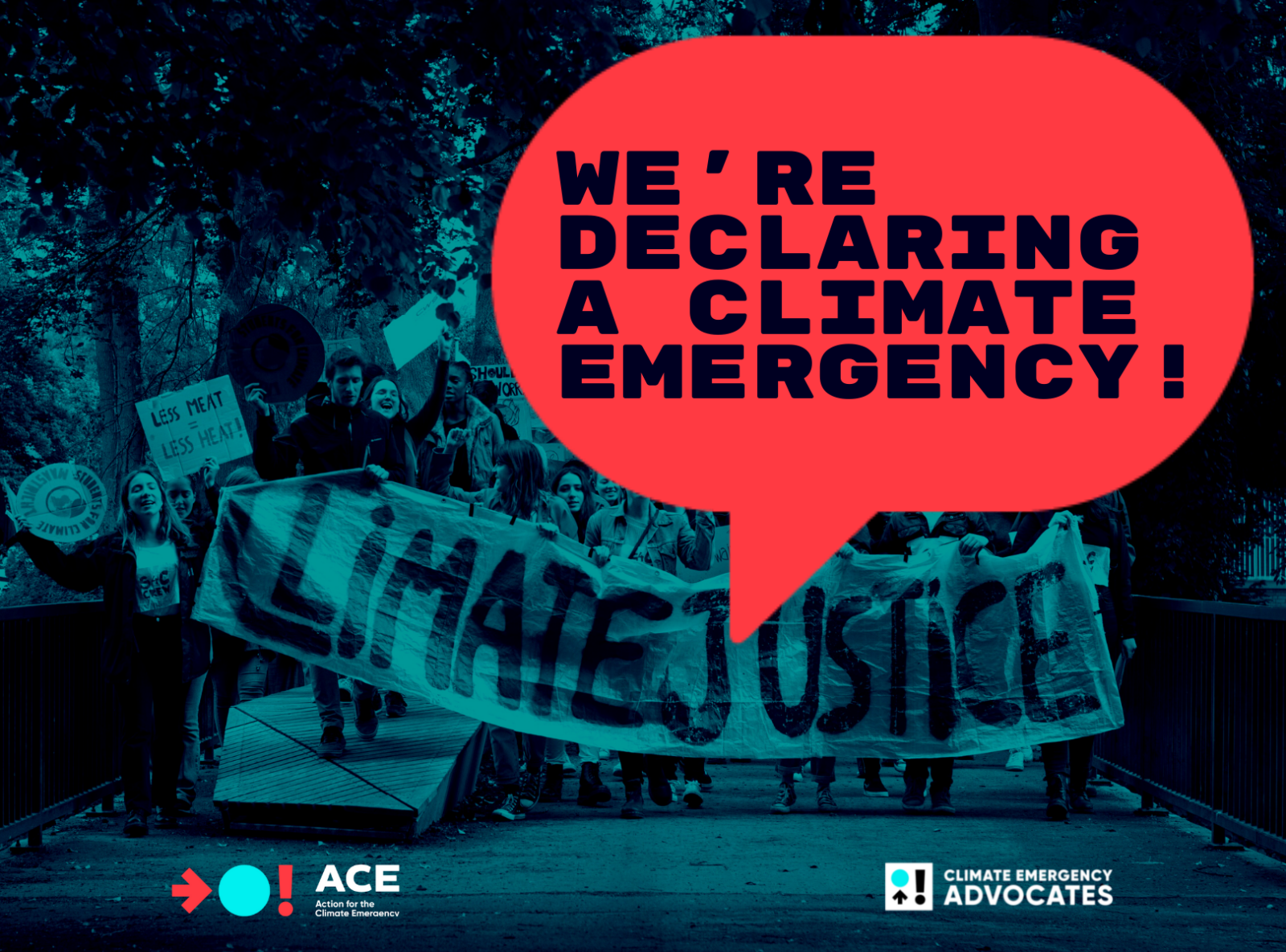 October 5, 2021. Last week, an intergenerational coalition of youth and media organizations launched #NowOrNever, an advocacy campaign that will reach millions of young people and mobilize them to urge that elected leaders at all levels of government declare a climate emergency immediately.
"As we are in the midst of climate disasters and global inaction young people have had it! It is time to reaffirm our role as a key pressure group and voting block to ensure our elected officials take bold climate action," —Hakim Evans, Founding Board Member, Climate Emergency Advocates (CEA).
The Now Or Never campaign is supported by an intergenerational coalition of partners that includes Climate Emergency Advocates (CEA), Action for the Climate Emergency (ACE), Power Shift Network, Our Climate, Fridays for Future U.S., GreenFaith, Climate Generation: A Will Steger Legacy, Florida Student Power Network, The CLEO Institute, The Story of Stuff Project and more.
The #NowOrNever Coalition will take its message near and far, elevating youth voices from Ohio to Florida to COP 26 in Glasgow and beyond, to ensure leaders everywhere know that we expect them to act on the climate emergency with the speed and scale that science and justice demand. The #NowOrNever coalition seeks to deliver hundreds of climate emergency declarations in municipalities, counties, and states, and is urging Congress to pass the Climate Emergency Act of 2021.
"The issue of climate change isn't just about one community, country, or continent. It's about our collective well-being and fundamental ability to live. As the world around us rapidly changes, so must our mindset. Only then can we secure the sustainable and just future we deserve," —Drake Du, ACE Youth Advisory Board and Campaign Youth Leadership Team member.
"Young people have this sense of determination and unwavering desire for positive change. Young people are not afraid to be vocal and demand that elected officials keep their promises. Young people are creative and bold enough to dream of a better future– and work towards building it and we won't stop until we do. Will you join us?" —Puji Masireddy, ACE Youth Advisory Board and Campaign Youth Leadership Team member.
Learn more about the #NowOrNever coalition here.
---
MORE ABOUT THE NOW OR NEVER CAMPAIGN PARTNERS:
ACTION FOR THE CLIMATE EMERGENCY (ACE)
ACE has a mission to educate, inspire and support young people to lead the fight for their future. We ensure they have everything they need to understand the science and advocate for solutions to the climate emergency. We achieve our mission by reaching tens of millions of young people with our programs each year, training a new generation of leaders, amplifying youth voices to shift the narrative, and increasing diverse youth participation in our democracy.
CLIMATE EMERGENCY ADVOCATES (CEA)
Climate Emergency Advocates (CEA) is the 501(c4) affiliate of Action for the Climate Emergency (ACE). The mission of Climate Emergency Advocates is to educate, activate and empower young people to demand policies that meet the scale and urgency of the climate emergency.
CLIMATE GENERATION: A WILL STEGER LEGACY
Climate Generation: A Will Steger Legacy empowers individuals and their communities to engage in solutions to climate change. Vision: A world of resilient communities with equitable solutions to climate change.
FLORIDA STUDENT POWER NETWORK
Our mission is to harness the power of students and youth to create tangible change in our communities and our country. We conduct and support issue-driven campaigns, organize voters, and use creative tactics to engage our generation and organize our collective power for justice.
FRIDAYS FOR FUTURE U.S.
Fridays For Future is an international, intersectional movement of students striking for climate. FFF began in August 2018, after 15 year old Greta Thunberg sat in front of the Swedish parliament every school day for three weeks to protest against the lack of action on the climate crisis. Since then, millions of people have participated in Fridays For Future strikes around the world.
GREENFAITH
Because the Earth and all people are sacred and at risk, GreenFaith is building a worldwide, multi-faith climate and environmental movement. Together our members create communities to transform ourselves, our spiritual institutions, and society to protect the planet and create a compassionate, loving and just world.
OUR CLIMATE
Our Climate mobilizes and empowers young people to educate the public and elected officials about science-based, equitable climate policy solutions that build a livable world. We support policies that put a price on pollution and mandate an economy-wide, swift transition to 100% clean energy.
POWER SHIFT NETWORK
The Power Shift Network mobilizes the collective power of young people to mitigate climate change and create a just, clean energy future and resilient, thriving communities for all. We're a network of young people, organizations run by young people, and campaigns that support youth organizing.
THE CLEO INSTITUTE
The CLEO Institute works to educate and empower communities to demand climate action, ensuring a safe, just, and healthy environment for all. Our Vision: A world in which all people, governments, and organizations are informed, engaged, and taking action on critical climate issues.
THE STORY OF STUFF PROJECT
We make movies that make a difference. Our first movie, The Story of Stuff, started it all, launching an honest conversation about our consumption-crazed culture. Since then, we've produced dozens more animated shorts and documentaries that chart a path to a more just and sustainable future.
---
Want to read more? Check out the ACE Blog.