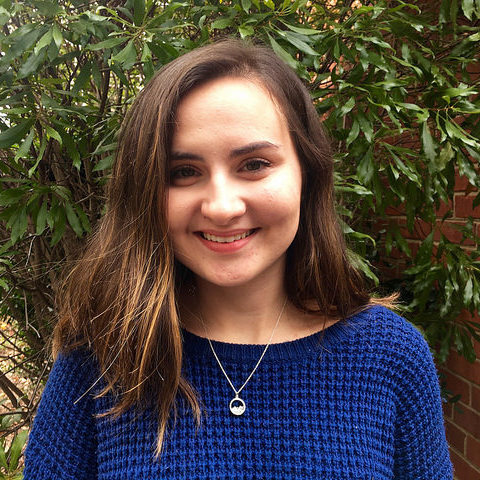 Zoë Bettmann
Action Fellow Alumni
North Carolina
Zoë is a senior at Cedar Ridge High School. In her free time, she loves hiking, camping and rock climbing. She is president of the Environmental Club, French Club, and Art Club. She was born in Utah but has spent most of her life in rural North Carolina.
Zoë has a passion for activism and environmental awareness. During her junior year of high school, she was a fellow for Hillary Clinton's campaign in North Carolina. She helped to train volunteers, register voters, and get people to the polls. She has continued her activism through the Environmental Club at her high school. She is especially concerned with climate justice and how climate change affects all minority groups. This year, Zoë and her club are planning a Youth Climate Summit in order to encourage conversation about climate change among younger generations. They plan to bring 200 students together from around North Carolina to participate in this Climate Summit. Zoë believes it's especially important to have discussions about anthropogenic climate change so we can better understand our role to curb further greenhouse gas emissions for a greener future.
Zoë joined ACE because of her interest in activism and saving the planet and she knows ACE will provide her with the tools to continue the fight for justice and a clean planet.