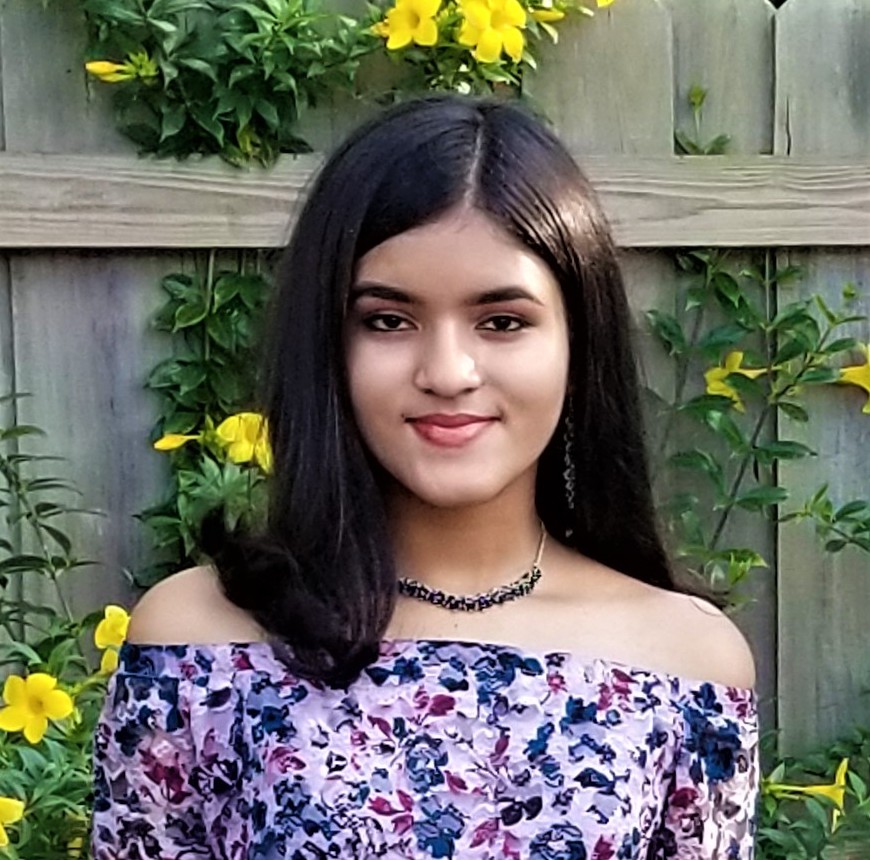 Uma Menon
Action Fellow
Florida
Uma Menon is a sixteen-year-old student, author, and activist from Winter Park, Florida. Her writing has been nominated twice for the Pushcart Prize and appeared in over three dozen different publications, including The Huffington Post, The Progressive, The Rumpus, and Orlando Sentinel. Her debut book, Hands for Language, was shortlisted by the 2019 International Erbacce-Prize and is forthcoming from Mawenzi House Publishing in May 2020.
Uma is the 2019-2020 Youth Fellow for the International Human Rights Art Festival (IHRAF) and a student leader for College Board's Access to Education Council. She was invited to the 2019 State of the Union by US Congresswoman Stephanie Murphy in recognition of her writing on youth activism, making her one of the youngest guests in the event's history. She was also selected to the 2020 US Senate Youth Program as one of two Youth Senators representing each state. Uma was named by Kudumbam Magazine as one of the 100 Most Influential Women of Malayali Origin in 2018.
In October 2019, Uma's opinion piece on amplifying youth voices in the climate justice movement was published by the Progressive Media Project and featured in newspapers across the country. As a Climate Action Fellow, she hopes to continue fighting for environmental protection and put an end to systemic injustice. She will be attending Princeton University in the fall.