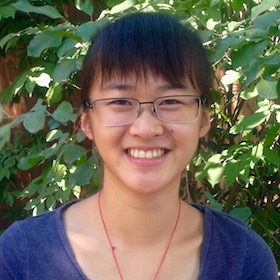 Susan Tang
Action Fellow Alumni
Greater Boston Area
Susan Tang lives in Allston, Massachusetts and is a sophomore at the Boston Latin School. She has lived in Boston her entire life and feels a deep connection to the city.
At a young age, Susan was made aware of the issue of climate change. Her teachers always instructed her to "reduce, reuse, and recycle" in order to prevent something called global warming, a concept she did not quite understand at the time. In sixth grade, Susan was required to read An Inconvenient Truth by Al Gore, which was her first real introduction to the causes and long-term impacts of climate change. Since that initial introduction, she has continued to learn about climate change, and has been particularly moved to action by documentaries like Under the Dome and Do the Math.
At her high school, Susan decided to take action by becoming a member of her school's environmentalist club and educating others about about the issue. She believes that it is important for young people to be involved in the solution to climate change because they are the ones that will be impacted the most.
In her free time, Susan playing the French horn and the trumpet.