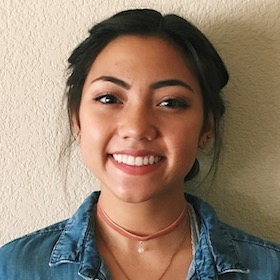 Sara Smith
Action Fellow Alumni
Las Vegas
Sara Smith lives in Las Vegas, Nevada. She is currently a senior at West Career and Technical Academy majoring in the Environmental Science program. In college, Sara hopes to study environmental policy and political science.
The ACE Fellowship provides her with an opportunity to fulfill her goal of educating the public about global climate change and the effects it has on society. She aspires to help save the planet through education and spreading awareness.
Sara has a passion for dancing, and she is a member of a local competitive hip hop team in Las Vegas. Her other hobbies include staying active and volunteering. She is the current president of WCTA's Key Club, and has an eagerness for serving and helping others.