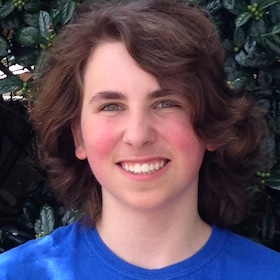 Robert van der Drift
Action Fellow Alumni
North Carolina
Robert van der Drift lives in Mebane, North Carolina, and he is a senior at Cedar Ridge High School in Hillsborough.
Robert has been interested in studying weather since the second grade. As he aged, his passion for weather expanded to the issue of climate change. His concern for combatting climate change stems from both his interest in meteorology, as he understands the many impacts and nuances a changing climate would have on our life in the future, and also his interest towards protecting the unique and important habitats provided and created by the NC Outer Banks.
After realizing the severity of the issue, Robert joined the ACE Action Fellowship to become more personally involved in preventing climate change. While he may not be directly protecting or restoring beaches from erosion and rising sea water, the Fellowship allows Robert to combat climate change on a more local level and spread the word to others about the issues climate change presents. As a Senior Action Fellow, Robert looks forward to working with newer Fellows to help them become successful climate activists and local climate leaders.
In college, Robert hopes to major in meteorology and work on improving the accuracy of advanced computer models and other methods for predicting the weather. In his free time, Robert enjoys math, chess, and playing the piano.