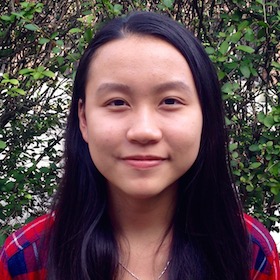 Qianqi Guan
Action Fellow Alumni
Greater Boston Area
Qianqi is a senior at John D. O'Bryant School of Mathematics & Science in Roxbury, Massachusetts. Through ACE, she hopes to do more to contribute to the fight against climate change, which she feels strongly connects to her generation's future.
Qianqi is an immigrant from China and sees climate changes as a global concern. She believes that no matter what continent you are from, we all share this Earth and must work together to protect it. She is most excited to work on climate and environmental justice projects with ACE.
While at school, Quianqi loves sports, math, and any opportunity to learn new skills. Outside of the classroom, she spends her time volunteering in an after-school program and managing her studies as a scholar in her school's Gateway program. She believes that responsibility and patience are the most valuable keys to success and looks forward to growing these skills through the Fellowship.