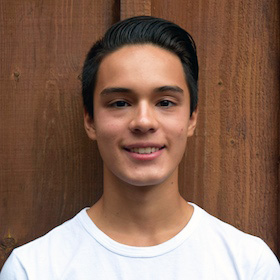 Nathan Oalican
Action Fellow Alumni
Greater Boston Area
Nathan Oalican is a junior currently attending Boston Latin School. He has lived in Boston the entirety of his life. Nathan's interests include photography, journalism, economics, history, and swimming.
Nathan cares about human-induced climate change because it is a problem which must be solved to ensure the integrity of life on Earth. Nathan initially became aware of the causes and effects of climate change on vacation in the Philippines, where the capital, Manila, was enveloped in an opaque, stifling layer of smog. Realizing the folly of current human practices in maintaining the careful balance of earth systems, Nathan set out to change his community.
By joining and eventually ascending into the leadership of his school's Climate Action Network, Nathan has taken the first steps in a life of environmentalism. He is excited to further a positive relationship with the world around him while extending this opportunity to others through ACE and the Action Fellows.