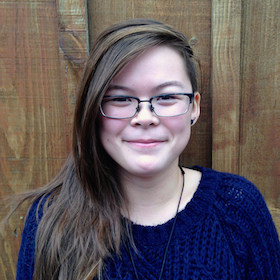 Maya Greally
Action Fellow Alumni
Greater Boston Area
Maya Greally is from Boston, born and raised. She is currently a junior at Boston Latin School, the country's first high school, and Boston Public School's greenest school! She is passionate about Harry Potter, social justice, world history, writing, and rice.
Maya cares about climate change because it is the most pressing problem of all time and disproportionately affects the people least responsible.
She was first inspired by camping trips with her family, tales of farming life in the rural areas of China and Ireland from her grandparents, and helping her grandfather take care of his Chinese vegetable garden, which led to a greater appreciation for the outdoors, nature, and the world around us.
She got her start with her environmentally conscious family, moved on to become part of the leadership at her school's environmental club, and working on an urban farm to grow sustainable, accessible, subsidized food.
Maya joined ACE to continue working towards a sustainable future and to help prevent climate armageddon.