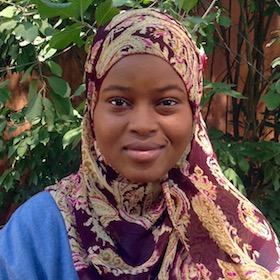 Maryan Hassan
Action Fellow Alumni
Greater Boston Area
Maryan is from Kenya and her family is from Somalia. She was raised in Boston and is a freshman at the John D. O'Bryant School of Mathematic and Science.
She cares about climate change because of the poor state of the environment in Kenya and Somalia. Maryan wants to get more people thinking about the environment and taking action to protect it. She believes that climate action is important because our current reliance on fossil fuels is not sustainable. Maryan is also passionate about protecting frontline communities from the impacts of climate change.
At school, she participates in the recycling club. Through ACE, she is most excited to learn more about climate change, participate in public speaking opportunities, and advocate for renewable energy. Maryan feels it is critical for young people to lead when it comes to climate change so they can help teach their families and community members.