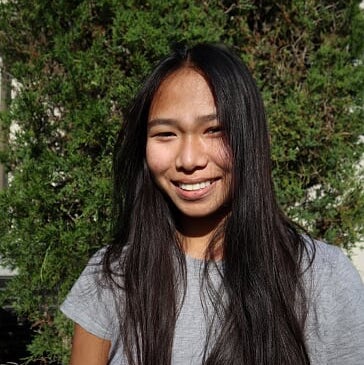 Marianne Rose Canete
Action Fellow
Florida
Marianne Rose Canete is a junior at Countryside High school. She migrated with her family from the Philippines during her freshman year. For the past 3 years, she has been at her most productive. She is a part of the Early College Program at St. Petersburg College. She is also involved with many extracurricular activities, such as: Youth in Government, Varsity Track, National Honors Society and Student Government. Being in these clubs shaped the person she is today. Although she is quite the introvert, she throws herself into situations where she has to speak loudly. With her words, she wishes that she can persuade everyone to care more about the environment.
Coming from the Philippines, she knows a thing or two on pollution. The lack of government attention this issue is facing is a huge concern to her. She perceives the ACE fellowship as an opportunity for her to break out of her hard shell and promote a better environment for future generations. It is important for young people like Marianne to be involved because it is their future at stake. The aspect of the ACE program she's looking forward to the most is the sense of community it brings. 
Marianne is happiest when she is with friends, with her teammates running at track practice and swimming in the pool. In her free time, she loves to make short films and enter them in contests.  She also performs traditional dances with the large Filipino community.