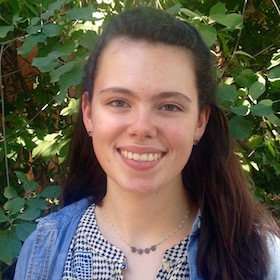 Maggie Slein
Action Fellow Alumni
Greater Boston Area
Maggie Slein is a Senior Action Fellow who lives in Scituate, Massachusetts. She is currently a senior at Archbishop Williams High School in Braintree.
Unlike most students her age, Maggie has lived up and down the east coast from Florida to Massachusetts. Having moved around a lot, she has had to learn how to make connections with people, and fast. In the process, she has learned to appreciate the many environments in which she has lived. Maggie also became interested in protecting the places she cherished. At her previous school, Maggie led the environmental club to the New England Aquarium to learn about plastics in the ocean and other threats to the marine environment. Recently, Maggie was awarded a grant from the Marjot Foundation of Falmouth to conduct research around the populations and DNA of the invasive Asian Shore Crab, a species that populates many beaches in New England, pushing out countless native species and forever altering New England habitats.
Maggie's motivations to fight climate change come from her passion for climate justice. She believes that addressing climate change and climate justice are key to improving human rights around the world. Maggie also strongly believes that tackling climate change is not just about altering people's actions. She believes that solving the climate crisis will require all of us to form new attitudes about a range of issues and to think critically about how society functions.
In addition to being a passionate environmentalist, Maggie is an avid athlete, playing varsity volleyball and running. She also enjoys singing, asking questions, and cracking seriously sarcastic jokes.