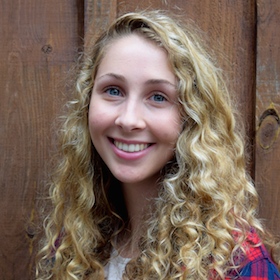 Liza Sockwell
Action Fellow Alumni
Greater Boston Area
Liza is a senior at Newton South High School, and she has always had a passion for enacting change.
She is part of her school's sustainable agriculture project, which works on various projects from improving recycling to getting composting bins in the school. She loves farm animals, particularly pigs and cows, and she is also working to raise awareness about animal suffering. Liza is a vegetarian. She hopes to eventually become vegan, but it's not fathomable at the moment!
Liza also enjoys the arts and dance is her favorite pastime. She is part of a her school's chorus and gospel choir and acts in the occasional play in order to keep her passion for the stage alive!