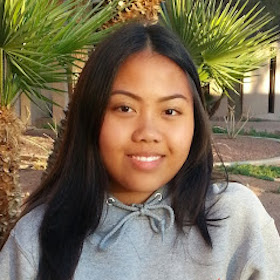 Liberty Pangilinan
Action Fellow Alumni
Las Vegas
Liberty Pangilinan was raised in Las Vegas and currently attends Liberty High School (which is very ironic).
Liberty's interest in climate solutions goes way back to her elementary school days. Back then, she learned about environmental projects such as homemade solar power panels, windmills, and cars that run on french fry oil.
As a 10th grader, Liberty enjoys writing, reading, art, and Canadian cartoons. Her favorite subjects include English and lunch (healthy eating is important), and she enjoys participating in her school's swimming and track & field teams.