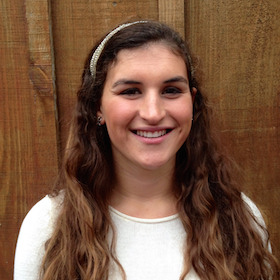 Lea Concannon
Action Fellow Alumni
Greater Boston Area
Lea Concannon is a junior at Hingham High School. She is a member of the Global Citizenship program, student government, best buddies and, of course, the Green Team! Lea also plays golf, runs track, and loves to hang out with her friends and be outside.
She feels that climate change is so important because we are the only ones that can save our planet from destruction, and we want future generations to be able to experience a beautiful earth and not a dirty one.
Lea has always been very involved with climate issues because her parents instilled in her the importance of taking care of our earth and living a sustainable life. In her high school she has helped run and organize the school's composting system, making sure that food waste is properly composted everyday. She also is a member of her Green Team where Lea loves fighting for this cause that she is so passionate about!