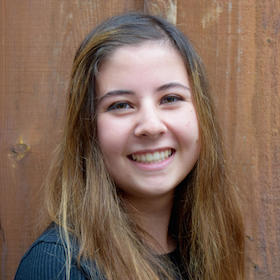 Kim Gravlin
Action Fellow Alumni
Greater Boston Area
Kim Gravlin lives in Newton, Massachusetts and is a senior at Newton South High School. In addition to being an environmental activist, she is also captain of her school's Speech & Debate Team.
Her activism stemmed from race- and gender-related issues and has since spread to environmental issues, after learning how they connect.
Climate change matters to her because it affects her personally. She does not want to live in a world where habitats are destroyed daily, ocean levels are rising, countless species are going extinct, among numerous other alarming issues. She believes that climate change should be on the forefront of people's agenda, in order to save our plant.