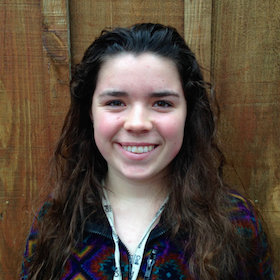 Kerry Brock
Action Fellow Alumni
Greater Boston Area
Kerry Brock lives in Newton, MA and is a senior at Newton North High School. She is the co-founder of SOCAN, the Student Organized Climate Action Network, and works at a climate justice organization called Better Future Project in Cambridge.
Kerry started out in activism working on social justice issues like racial and economic equality, and, after learning how climate change intersects with these issues, it became central to her activism.
Climate destruction matters to Kerry primarily because of what it does to people. It's tragic, absolutely, what it is doing to nature and the environment, but she reacts much more emotionally to the idea of people and communities losing their homes, clean air, clean water, and access to food.