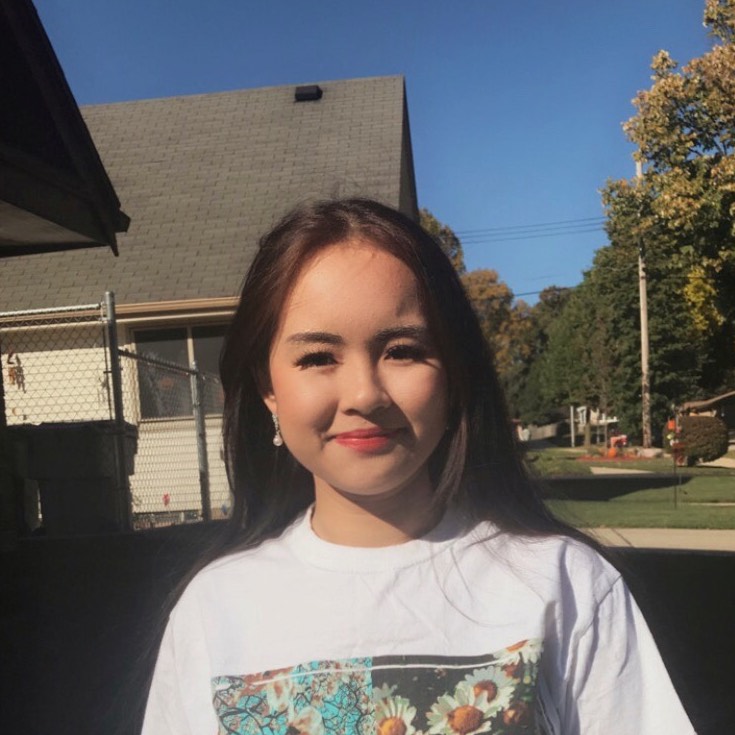 July Paw
Fellow
Wisconsin
July is a student at Ronald Reagan High School in Milwaukee, Wisconsin. She was born in a small town in Thailand and immigrated to the United States when she was 2 years old. Her family is from Myanmar and she's of Burmese and Karen descent. As a first-generation immigrant and the daughter of a single mother with mental health issues, July grew up passionate about topics such as culture, mental health, and education. Her journey to activism began early in her sophomore year when she joined her school's YES Club (Youth Empowered in the Struggle). The club centered around immigrant rights, and immigrant justice. The politically active club introduced her to the world of activism and social justice. 
As she started becoming more involved in YES, she found a passion for political and social justice/change. This led to her finding out about the ACE fellowship on social media one day. After reading over the description of the organization, she couldn't help but fall in love with the group's goals and aspirations. As a person passionate about global culture, she began researching the issues of different countries. During her studies, she found numerous problems involving climate change across the world. These countries experienced unnatural droughts, wildfires, and hurricanes which caused many people to lose their lives and loved ones. Her passion for activism spread to climate change, where she found herself striving for environmental change. She hopes to organize projects, protests, and rallies relating to climate change, and educate others on the dangers of climate change. 
When July isn't fighting for justice, she participates in numerous other extracurriculars. She is the Vice President of her school's Asian Student Union, a five year veteran of Forensics, the founder of her school's Creative Writing Club, and a choir and theatre student.