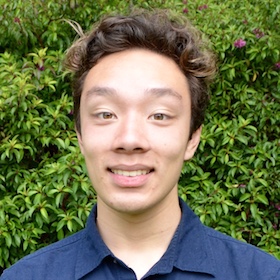 James Coleman
Action Fellow Alumni
San Francisco Bay Area
James Coleman was born and raised in the Bay Area. He is currently a senior at South San Francisco High School. He is a competitive swimmer and enjoys playing the piano. During his junior year, James was Vice President of his high school's Earth Club. In late 2015, James, along with some of his friends, created a school newspaper, The Warrior Post. He currently serves as the layout manager and assists in organizing and releasing monthly editions on local and global news.
James joined the ACE Action Fellowship because he believes that climate change is a major issue in modern society. He gained interest when he realized that many people still don't know the consequences of climate change. James believes that everyone has a responsibility to take part in environmental justice and hopes to educate and inspire people to take action within his community. His goal is to make sure that future generations can live on a clean, healthy planet.
James sees large potential in renewable energy and has a passion for environmental and molecular biology. In the future, he wants to research to find cleaner, cheaper, and more efficient sources of energy that can be used by everyone.