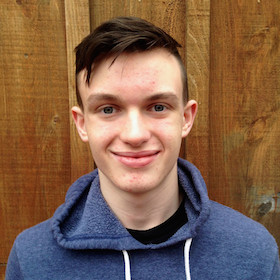 James Coakley
Action Fellow Alumni
Greater Boston Area
James is currently a junior at Boston Latin School and lives in the Roslindale neighborhood of Boston.
Joining his school's environmental club, YouthCAN, was one of his first real steps in becoming interested and active in climate change. He works with YouthCAN to bring climate change education and energy efficiency projects to other schools and local communities.
One of his major involvements was helping his group to win the NEED award which enabled him to travel to Washington, DC to learn more about energy efficiency to bring this knowledge back to Boston.
Some of his other hobbies include reading, listening to music, and practicing his trusty tuba.
James became involved with ACE because he really believes youth can make a difference, and small steps are the best to take towards a better future.