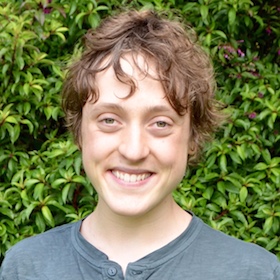 Jack Savoie
Action Fellow Alumni
San Francisco Bay Area
Jack Savoie is from San Francisco, California. He goes to school at Abraham Lincoln High School and is currently a sophomore. He cares about climate change because he does not want to look back on his life and realize that he didn't try to fix the world he lives in, for himself or for future generations. Jack wants to help keep the beautiful places in the world from growing dark and being ravaged by climate change by contributing all that he can to creative solutions.
He likes to play guitar, write stories, exercise, read, draw, meditate, volunteer in the Presidio, garden, and participate in Japanese culture club. Jack wanted to join the ACE Action Fellowship because he wanted to find a way to help stop climate change effectively, and at the same time, make new friends that share his ideas. He looks forward to collaborating with other likeminded young people to create change.
To Jack, the advancement of renewable energy advancements and and restoring animal sanctuaries excite him the most. He hopes to learn more about and advocate for these issues through his Fellowship experience. He is passionate about science and engineering and is excited at the prospect of perhaps one day being able to discover a new renewable energy source himself.