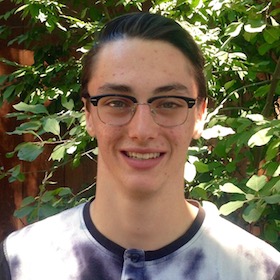 Isaac Hoeh
Action Fellow Alumni
Greater Boston Area
Isaac is a senior at Boston Latin School and is from the Boston neighborhood of Jamaica Plain. He believes that youth have a distinct power to catalyze change and advance social and environmental justice. Isaac feels that as a citizen of a nation with considerable wealth, he has a responsibility to advocate for social, economic, and climate justice.
Having attended the American Civil Liberties Union's Summer Institute in Washington DC, Isaac is excited to continue advocating for social and environmental justice, with a focus on community organizing and legislative advocacy.
Isaac was inspired to apply to the ACE Fellowship because he spends every winter skiing and every summer in the mountains of Vermont with his grandparents and he wants the next generation to be able to enjoy nature the way he has his entire life. Recently, he has seen snow levels fluctuate and last year he saw them fall to record low levels. Witnessing the devastating effects low snow levels have on the ski economy sparked Isaac's interest and ambition to fight climate change.
Isaac spends his free time skiing, mountain biking, reading, coaching soccer for 7-and 8-year-olds, and spending time with friends and family.