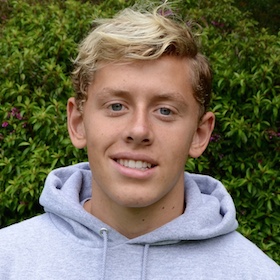 David Wall
Action Fellow Alumni
San Francisco Bay Area
David Wall is a 17-year-old from San Mateo, CA. He is a senior at St. Ignatius College Preparatory in San Francisco. As an Eagle Scout, David has developed a passion for social justice and leadership through action and example, which he hopes to utilize and develop at ACE to be a catalyst for a societal revolution on climate change.
Through his experience in scouting, David has realized the significance in maintaining and preserving the earth, and the responsibility of our generation to take the helm on spreading climate change awareness and igniting political innovation through united social revolution. Outside of scouting and school, David interns at the San Francisco District Attorney's Office and serves as the Vice President of the Young Men's Service League Crystal Springs Chapter, which contributes thousands of hours of service to the greater Bay Area each year. David also plays water polo at Stanford Water Polo Club and swims.
David looks forward to learning more about the politics of climate change through the Action Fellowship and contributing to the social climate reform we desperately need.