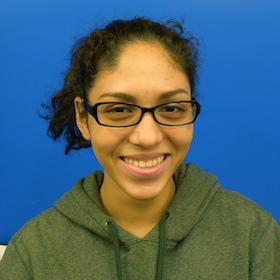 Darla Mariduena
Action Fellow Alumni
New York City
Darla Mariduena lives in Queens, New York, but is originally from Ecuador, where poverty and global warming are impacting its fauna and flora greatly. She is a junior at the High School for Environmental Studies in Manhattan. Her passion for the environment was ignited by her teacher and Young Environmental Stewards (YES) Club advisors, Dora Treanor and Evelyn Wing. As president of this club, she has been able to take charge and lead other students in environmentally focused projects, such as the renovation of her school's rooftop garden.
She is overly active in her school through both extracurricular activities and sports. Apart from being president of YES Club, she is captain of her cross country team, a tennis player, and a member of her school's National Honors Society. She enjoys reading, running, staying active, community service, learning languages, and learning new things overall. If she could have one superpower, it would be cloning. With this, she would be able to do a lot more work, as well as increase the impact just one person is capable of doing.
Darla became an ACE Action Fellow during the summer of 2014. She is determined to keep working toward passing the Climate Education Resolution and advancing the campaign. She hopes to keep working with youth in her school, as well as adults that she will be able to impact. She will continue to encourage others to live a green life and help the world they live in.