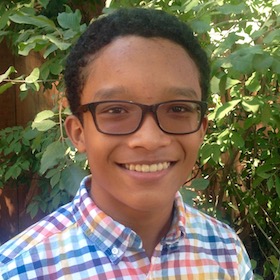 Daniel Abdulah
Action Fellow Alumni
Greater Boston Area
Daniel Abdulah lives in Newton, Massachusetts, is 15 years old, and is a junior at Newton South High School. He sees the struggle for a healthier environment as one of the biggest challenges his generation faces. Daniel was motivated to join ACE to learn more about the intricacies of climate change as it relates to society, and to take action to solve the problem. He believes in the potential for social movements and emerging technologies to fix the present state of ecological disarray and believes that true environmentalism requires action.
Daniel is most interested in learning more about the health complications caused by pollution. He is also excited to examine how alternative fuel sources and energy efficiency can reduce carbon output.
In addition to ACE, Daniel participates in school activities, including debate team and senate, and outside of school he trains in karate. His favorite subjects are math and basically any field of science. Through ACE he hopes to increase his understanding of environmental and climate science and find ways to take action so that future generations will not have to live in a world marred by the irresponsible actions of our past.