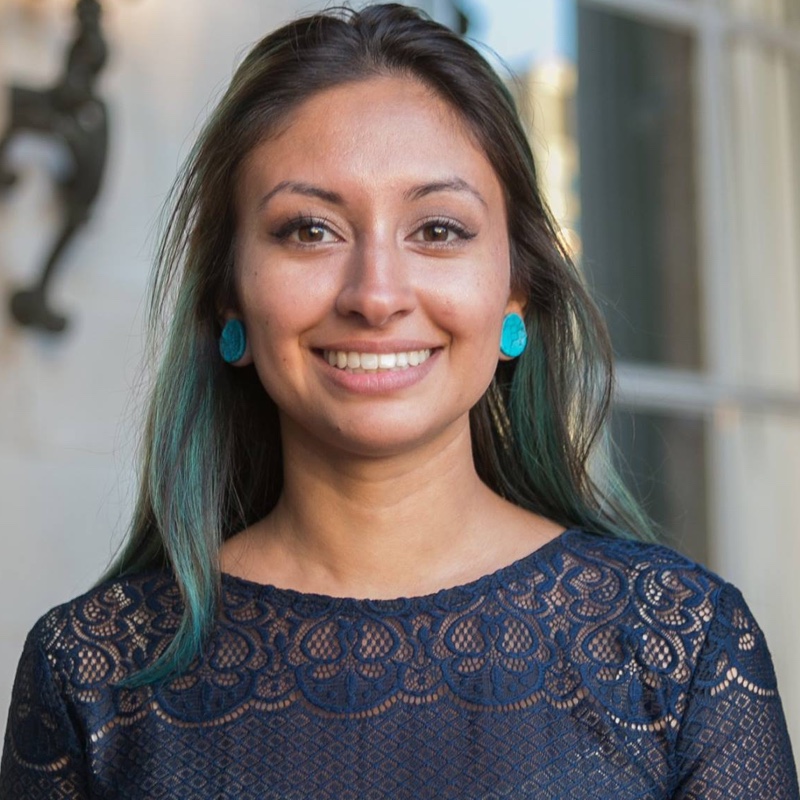 Celeste Tinajero
Action Fellow Alumni
Nevada
Celeste Tinajero is a Brower Youth Award winner, an award given annually by the Earth Island Institute's New Leaders Initiative to six young environmental activists from North America, ages 13 to 22, for their outstanding efforts to promote ecological sustainability and social justice.
Celeste, now a high school graduate, has worked closely with ACE over the past five years since her sophomore year at Reed High School. While in high school, Celeste led her school's climate club, Eco Warriors. Celeste helped the club win first prize in the GREENevada Student Sustainability Summit, bringing in $12,000 to retrofit their school's bathrooms.
With the grant money, the Eco Warriors renovated the school bathrooms. The club installed low-flow faucets and toilets, auto-sensor lights, and air hand dryers, which cut down waste and conserved water, energy, and money. The following year, the Eco Warriors raised money to install a water bottle refilling station in their school, despite the difficulties and cost of removing asbestos from the school walls. To date, the hydration station has saved an estimated 37,000 single-use water bottles from being used. Celeste championed both these projects, as well as several more, to fruition.
After graduation, Celeste attended Truckee Meadows Community College where she studied education and environmental science, while working to educate local elementary students about renewable energy for ACE partner, Black Rock Solar.
Celeste is currently serving as an AmeriCorps volunteer with Keep Truckee Meadows Beautiful, where she develops curriculum and teaches on water and waste conservation.