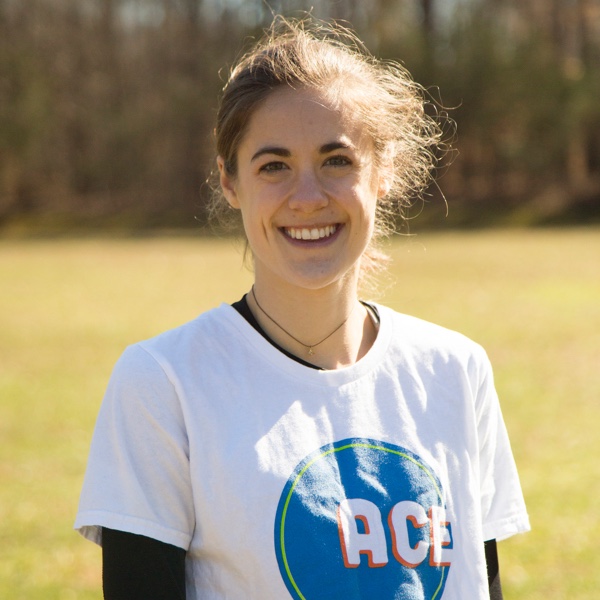 Catherine Trusky
North Carolina Action Fellow
North Carolina
Catherine Trusky attends Chapel Hill High School. She loves hiking, nature, and being outside. It is her appreciation for the environment that has led her into the world of climate activism.
Catherine has been an ACE Action Fellow since 2017. She currently serves as a Senior Action Fellow and a member of ACE's Youth Fundraising Advisory Board. She initially became interested in the ACE Action Fellowship as a way to promote positive change among her local community and spread her passion for environmental justice to her peers. She is looking forward to taking positive steps to combat climate change through this program. Catherine believes that as the next generation, youth are especially vital in combating climate change – they are the ones who will experience the direct effects of warming temperatures in the future. She feels that if society does not work to stop, then rising temperatures, extreme weather patterns, droughts, and flooding will become increasingly common in the years to come. Youth, therefore, must work to combat the negative impacts that civilization has on the environment in order to ensure a safe and prosperous future.
In addition to her interest in climate activism, Catherine is an avid beekeeper and recently started a bee club at her high school to spread awareness about pollinator health and the global decline in honeybee populations. She is currently working with fellow students to install beehives at her school; Catherine wishes to use these hives to teach her peers about environmental science and the role pollinators play in the ecosystem. Catherine also loves reading and playing lacrosse in her free time. She is excited to return to the program as a Senior Fellow and can't wait to work with fellow high schoolers to spread awareness about climate change!