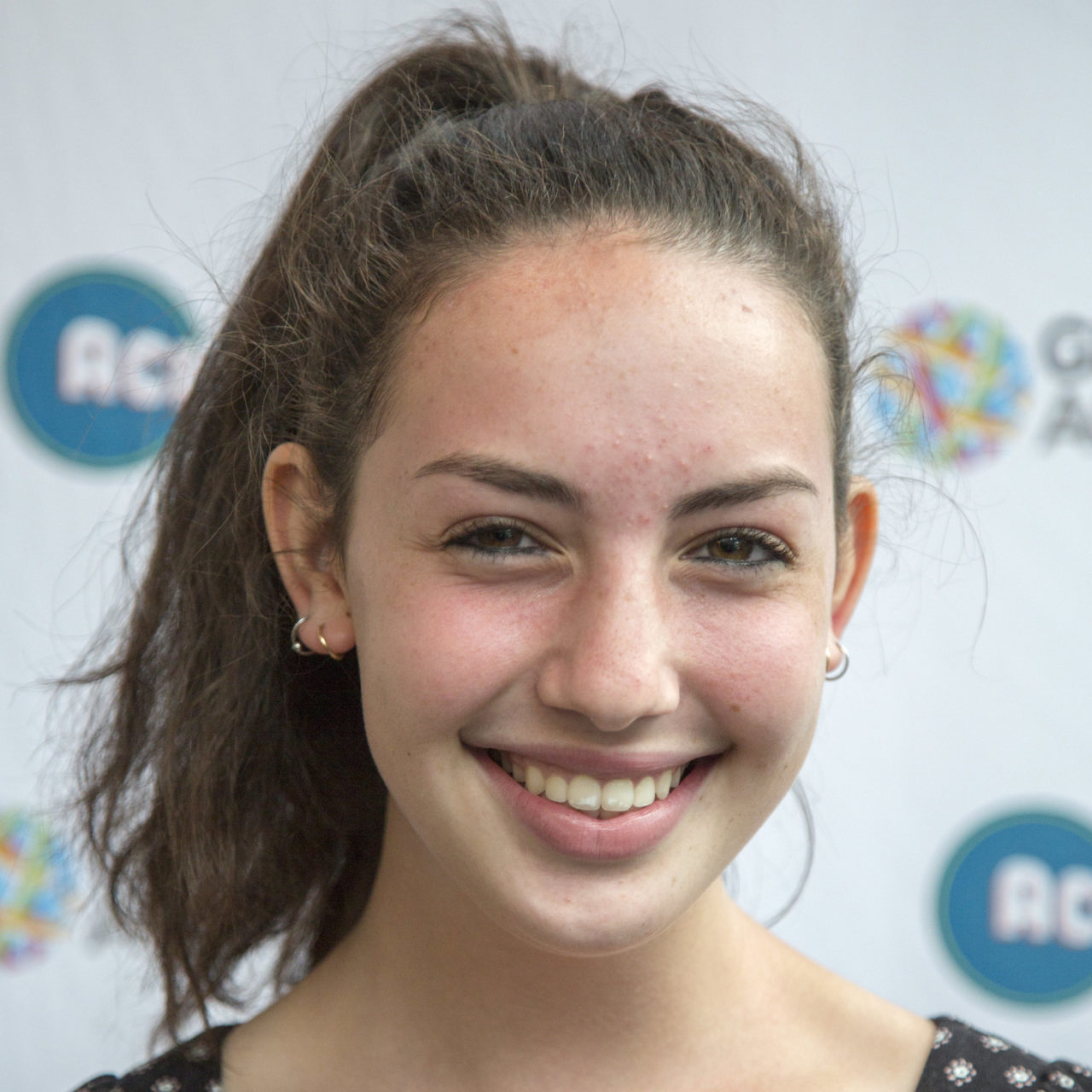 April Springer
North Carolina Action Fellow
North Carolina
April Springer lives in Chapel Hill, North Carolina and is a sophomore at Chapel Hill High School. She has been an ACE Action Fellow since 2017 and currently serves as a Senior Action Fellow. When April was in ninth grade, ACE came to visit her biology class to do its award-winning presentation on climate science and solutions, and to survey students on their knowledge about climate change and its impacts. In partnership with ACE, April joined a program called Climate Leadership and Energy Awareness Program (LEAP). Through Climate LEAP, she learned more about climate justice, climate refugees, and the effects of fossil fuels on animal species and people.
Since then, April has completed several sustainability projects including submitting a toolkit on water bottle filling stations to the New York Social Justice Exposition, where it has received national attention.
During her first Fellowship year, April helped organize her peers to participate in the HKonJ Moral March on Raleigh and organized a Facebook Live video takeover of the event. She also marched in the Raleigh March for Science, and organized an Instagram takeover with several local partners to build awareness of the consensus science on climate change.
April is now in a leadership role for her high school's club, Student Environmental Education Coalition, that focuses on unifying students in projects to help preserve a safe and stable climate. She is also on the environmental committee for the organization, National Federation for Temple Youth, where teens are engaged in sustainability projects across the nation. April loves to hang out with her friends and write social action programs for her youth group, Durham Regional Temple Youth. She likes to play field hockey and lacrosse for her school team. In her free time, she plays with her dog Mickey and loves to bake cupcakes.