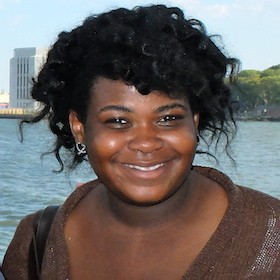 Annie Willis
Action Fellow Alumni
New York City
Annie Willis is an ACE Action Fellow Alumni from New York. In 2012, her life took a turn for the worst when Superstorm Sandy reached her home in the Rockaways. Annie's motivation for changing policy to combat climate change is inspired by experiencing devastating long lasting events due to extreme weather.
Currently, her passion is trying to implement climate education in the New York State school curriculum. As an Action Fellow with Global Kids and ACE she participated in the People's Climate March along with rallies and press conferences at City Hall. One highlight of her climate activist journey is being a guest panelist for 350.org New York "Why the U.S. Must Lead" event during the week of the United Nation's Climate Summit in 2014.
In the future she hopes to continue her work of being an environmentalist and a human rights activist. In college she plans to study International Politics and Economics in order to further connect policy and social change. During her free time, Annie enjoys cooking for friends and family and reading.