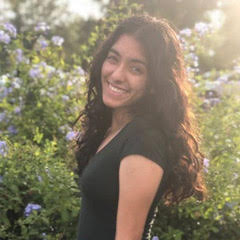 Anisa Nanavati
Action Fellow
Florida
Anisa Nanavati is a 15 year-old climate activist that was born and raised in Tampa, Florida. She is currently a sophomore that attends Academy at the Lakes in rural Land O'Lakes which is thirty minutes away from the City of Tampa. 
As a result of living in a frontline community, Anisa has seen the direct results of climate change. The temperatures are always reaching record highs, the displacement of many because of rising sea levels is increasing, the amount of deadly storms that endanger her community are surging, and the threat of losing her only home is looming. The mangroves and trails, the rich biodiversity, and Tampa's signature beaches are all threatened by the climate crisis. These reasons compelled her to become a part of Earth Uprising where she is currently the North American Coordinator. Anisa's activism includes plans to educate members of her community about the threats of the climate crisis and promote understanding among all regardless of party alignment. She has helped organize events in her community and has spoken at climate strikes in the Tampa Bay Area, and plans to do much more in the future. 
In her freetime, Anisa enjoys playing the violin and has participated in her school's musical pit orchestra. Basketball is also one of Anisa's favorite activities. She is a shooting guard and forward for her school's varsity basketball team. Her love for her family motivates her to fight the climate crisis, and she loves spending time with her loving parents and four younger siblings.