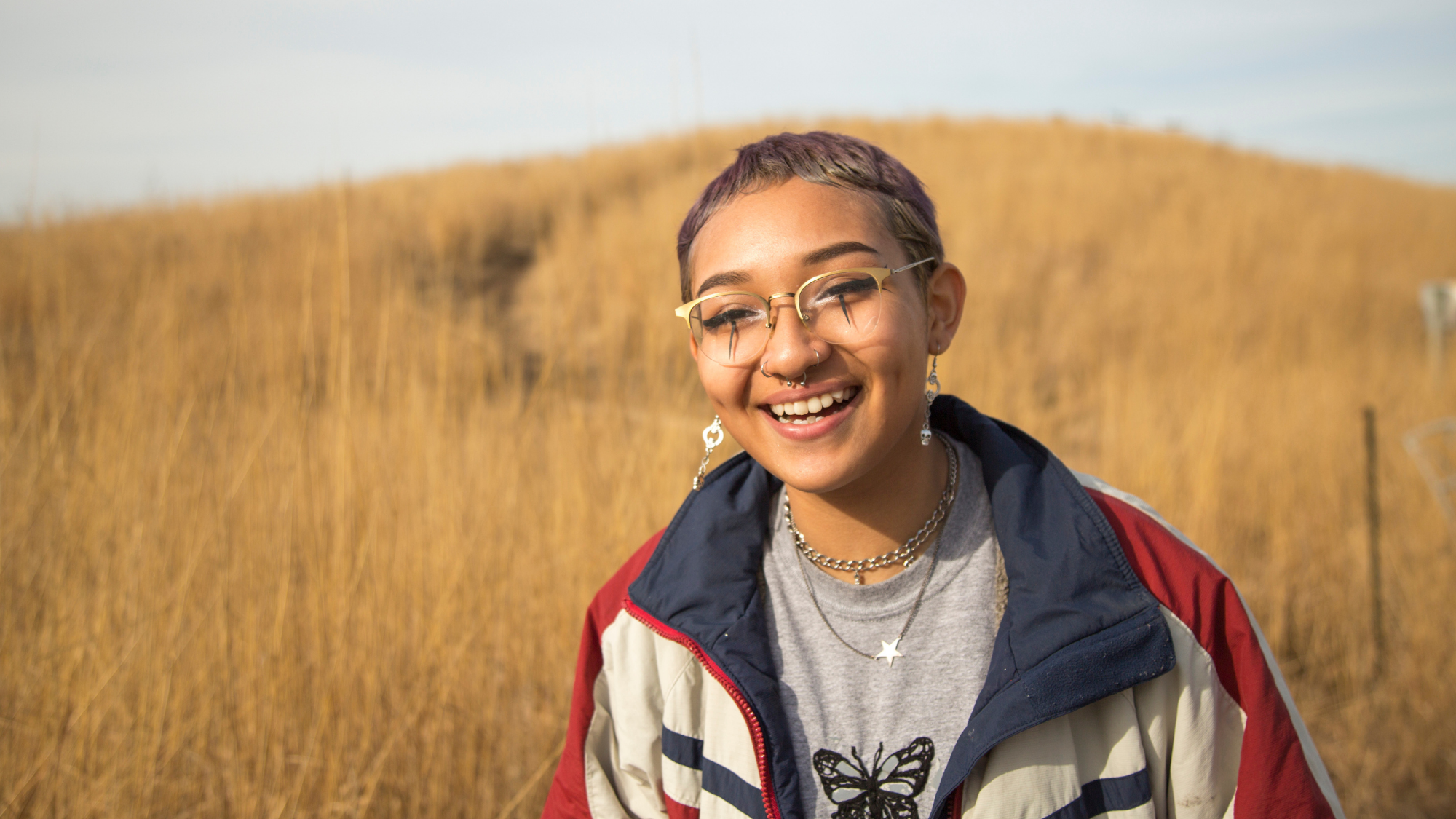 National Campaigns Director
Location: Remote, working from a home office based anywhere in the US
OVERVIEW
The climate emergency is here. The world as we know it is running out of time and the window for small, incremental action has closed. Instead, we need an emergency-level response to avert climate catastrophe—and leaders with the courage and mandate to take bold action. Our critical window of opportunity to sound the alarm is ever-narrowing and the time to act is now.
ACE's mission is to educate, inspire and support young people to lead the fight for their future. We achieve our mission by reaching tens of millions of young people with our programs each year, training a new generation of leaders, amplifying youth voices to shift the narrative, and increasing diverse youth participation in our democracy.
Our staff and board members are dynamic, diverse, and talented, and our team is currently growing to meet this critical moment of opportunity.
We envision a world in which a global movement, rich in youth leadership, has turned the tide on climate change. We believe an equitable, biodiverse, carbon-neutral future is still within reach if we, the people, compel our leaders to act. 
JOB SUMMARY
The National Campaigns Director works to develop, implement, and coordinate strategic campaigns in key states and nationally that align with ACE's campaigns framework: 1) climate education and storytelling to shift the public narrative, 2) civic engagement to increase youth participation in our democracy, and 3) climate advocacy to end the era of fossil fuels and usher in a new renewable energy future. The scope of responsibilities includes:

Leading the development of national locally replicable campaigns strategies and supporting the implementation of campaigns through the Action Team Network, the Creator Collective, Youth Action Network, and other ACE programs.
Developing and managing communications strategy, planning and implementation for campaigns and advocacy initiatives, and utilizing a variety of digital tools to implement communications and actions (Ex: Engaging Networks, Salesforce, GetThru, OutreachCircle, and more).
In collaboration with the Campaigns Team, Distributed Organizing Team, and the Partnerships and Leadership Director, ensure that young people from ACE's network are meaningfully engaged in campaigns strategy, implementation, and creative approaches.
This is a full-time, remote position based anywhere in the United States. The National Campaigns Director will work from home, meet regularly by video chat with ACE team members, partners, and youth, and conduct activities both online and in-person, when safe. The National Campaigns Director must be available for regular travel within the United States, to participate in fieldwork, conferences, actions, organizing, events, and to attend staff retreats.
ESSENTIAL FUNCTIONS
This description reflects ACE's assignment of essential functions, it does not restrict the tasks that may be assigned. ACE retains the right to change or assign other duties to this position at any time.
KEY WORKING RELATIONSHIPS
Executive Team
ACE staff
National and regional partners
Community members and leaders
Communications and website vendors
ACE youth (Action Team Network, Youth Advisory Board, Youth Action Network)
KEY RESPONSIBILITIES
Develop strategic campaigns and digital engagement initiatives for youth
Manage the planning and execution of digital communications for campaigns (email, SMS, social, ads)
Manage Campaigns Team Staff including ACE's Policy Analyst and Campaign Manager(s)
Serve as liaison between ACE and relevant external entities including but not limited to: partners, vendors, and consultants.
Maintain and support partnerships and relationships with relevant community members and leaders, businesses, educational institutions, governmental agencies and other appropriate organizations, vendors, and key stakeholders
Identifies opportunities for new partnerships and programs with internal and external groups.
Collaborates on development and execution of fundraising activities.
Represents the organization at appropriate meetings and events and activities.
Develops and maintains effective media relations in support of the organization and its programs.
Analyzes, interprets, and develops solutions for complex policy issues that impact the organization; works to influence public policy that benefits organization.
Assists with related special projects as required.
Performs other duties as assigned.
QUALIFICATIONS
5+ years experience in field organizing, advocacy campaigns, civic engagement, youth engagement or youth development, project management, partnership development, preferably with a climate or other social justice focus
Excellent written and oral communication skills
Experience utilizing digital organizing tools and willingness to learn new tools (Ex: CRMs, P2P texting, email and SMS tools, relational organizing tools)
Strong organizational, problem-solving, and analytical skills
Ability to manage priorities and workflow
Versatility, flexibility, and a willingness to work within constantly changing priorities with enthusiasm
Demonstrated ability to plan and organize projects
Ability to work independently and as a member of various teams and committees
Proven leadership and business acumen skills
Proven ability to handle multiple projects and meet deadlines
Strong interpersonal skills
Creative, flexible, and innovative team player
Demonstrated ability to make successful presentations to individuals and/or groups at all levels of an organization
Ability to effectively communicate with people at all levels and from various backgrounds
Understanding of climate change, climate justice, and related social justice issues
Employees must be able to perform the essential functions of the position satisfactorily. Reasonable accommodations will be made to enable employees with disabilities to perform the essential functions of their job, absent undue hardship.
POSITION DETAILS
Schedule: Full-time
Annual salary range: $80,000-$96,000 commensurate with experience
Generous benefits including: Medical, Dental, Vision, 403b retirement savings plan, Paid Parental Leave, Flexible Work Schedule, Vacation, 2 Floating Holidays, 2 Community Service Floating Holidays, Sick time and 12 observed holidays
ACE is an equal opportunity employer that highly values staff diversity
Location: Remote
APPLICATION GUIDELINES
Please apply by emailing a cover letter and resume to [email protected], with "National Campaigns Director" in the subject line.  All your information will be kept confidential according to EEOC guidelines. 
ACE is an equal opportunity employer that highly values diversity, equity, and inclusion and views the climate crisis as a social justice crisis. People who identify as Black, Indigenous, and People of Color (BIPOC), people who experience gender oppression, people with disabilities, and people who identify as members of the LGBTQIA+ community are particularly encouraged to apply.