Climate Change Lawsuit: California vs. Big Oil
ACE Staff Writer
|
October 12, 2023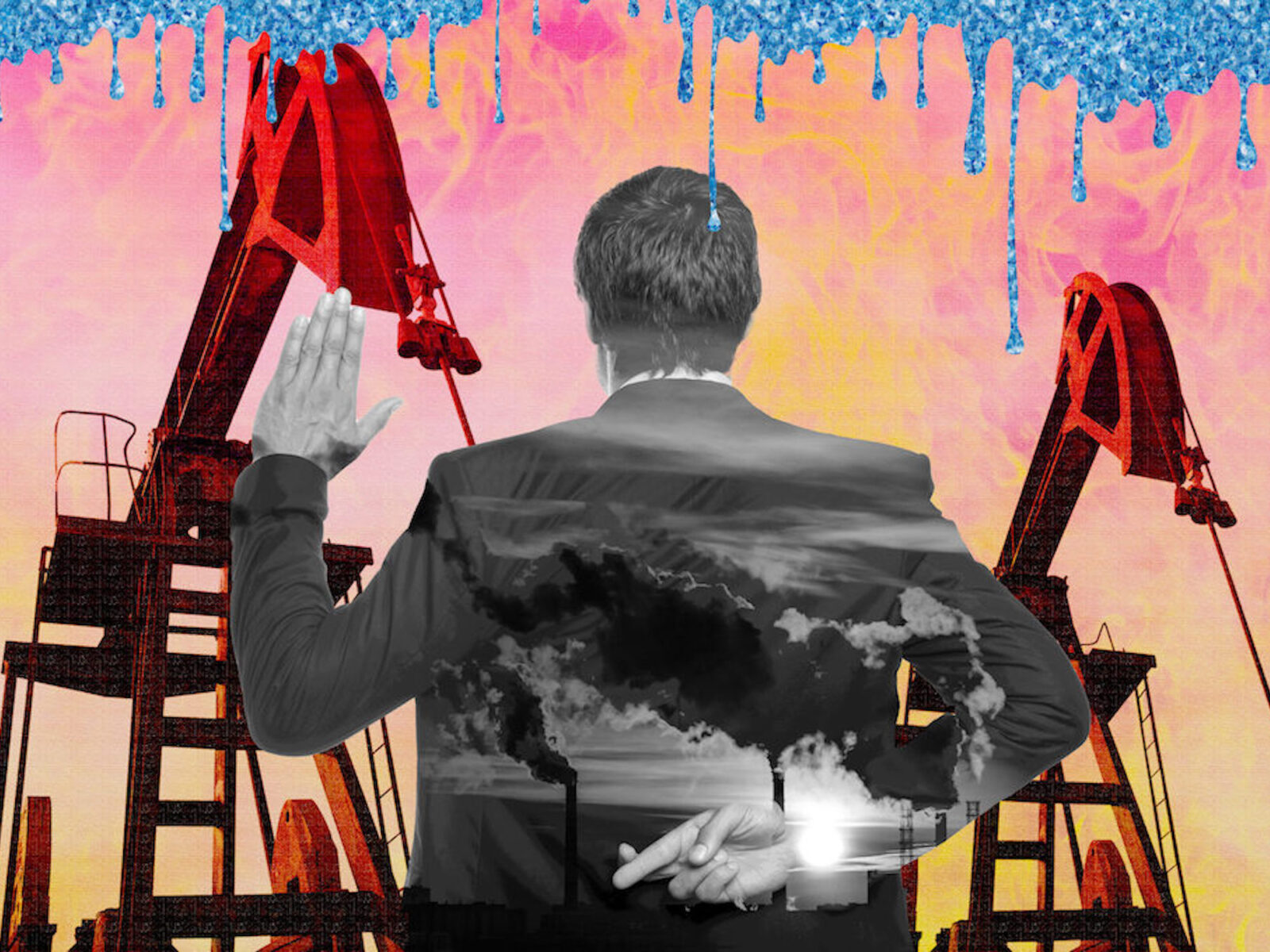 In a world grappling with the escalation of climate change, the call to hold Big Oil accountable has never been louder. Fossil fuel corporations have been aware of the dire consequences of burning fossil fuels for decades, yet they chose to prioritize profits over the health of people and our planet. Instead of acting responsibly, they embarked on a campaign of misinformation, obfuscation, and climate denial. The time has come to make these corporate giants pay for the damage they've caused—and California is leading the way! In mid-September 2023, the State of California filed a climate change lawsuit against 5 major oil companies—ExxonMobil, Shell, Chevron, ConocoPhillips and BP—demanding that they pay for their deception and destruction and it's time for every state in the nation to join them and Make Polluters Pay.
The Trail of Climate Deception
The oil industry's knowledge of the link between fossil fuel emissions and climate change has been well-documented. In the 1980s, internal reports and research confirmed the devastating impact of their activities on our planet's climate.
They Knew: The early research conducted by fossil fuel companies revealed the consequences of unchecked fossil fuel expansion on the climate. The science behind climate change is no mystery to Big Oil. 
They Lied: Faced with this knowledge, oil companies invested substantial sums of money to cast doubt on climate science. They funded climate denial, browbeat climate activists, and greenwashed their record in pursuit of more profit and political power. 
They're Still Lying: With overwhelming evidence proving climate change is being caused by our use of fossil fuels, Big Oil had to shift their strategies. Instead of outright denying the science and climate change, they're now claiming to be part of the solution. 
As Big Oil kept their campaign of misinformation going, the climate crisis worsened. Wildfires, hurricanes, droughts, floods, and sea-level rise have all become more extreme and frequent, causing human suffering and financial burdens.
The California Climate Change Lawsuit: A Turning Point
Amidst this dire situation, in September 2023, Governor Gavin Newsom and Attorney General Rob Bonta announced a groundbreaking lawsuit to confront over 50 years of deception, cover-up, and damage caused by the oil industry. Aimed at ExxonMobil, BP, Chevron, Shell, and ConocoPhillips, this lawsuit contends that these companies have caused billions of dollars in damage to California and deceived the public.
California's lawsuit has launched a flurry of hope and action around the country. Activists from various fields and backgrounds have voiced their support for this historic litigation, recognizing its significance in the fight against climate change, with some drawing parallels to successful lawsuits against tobacco and opioid companies.
"The fifth-largest economy on earth is suing the five biggest oil companies for their climate lies. This is a big big deal."

Bill McKibben, environmentalist and founder of 350.org
California's lawsuit against Big Oil marks a watershed moment in the fight for climate justice. The tireless efforts of climate leaders, activists, and organizations have culminated in this historic legal action, challenging the oil industry's impunity and demanding they pay their fair share for the climate crisis they caused.
---
As citizens and stewards of our planet, we must rally behind this cause and Make Polluters Pay. Take action today and encourage your state's Attorneys General to follow California's lead and sue Big Oil. This collective effort will not only help us in the fight against climate change but also send a resounding message that no one is above the law, not even the most profitable enterprises in human history.
Let's stand together and hold Big Oil accountable for their climate crimes. Make sure to email your state's Attorneys General and tell them to sue Big Oil. It's time to make them pay for the damage they've done, for the sake of our communities, our environment, and our future.
Join

our Youth Action Network