Climate Education Resources
Ashley Herrmann
|
March 28, 2023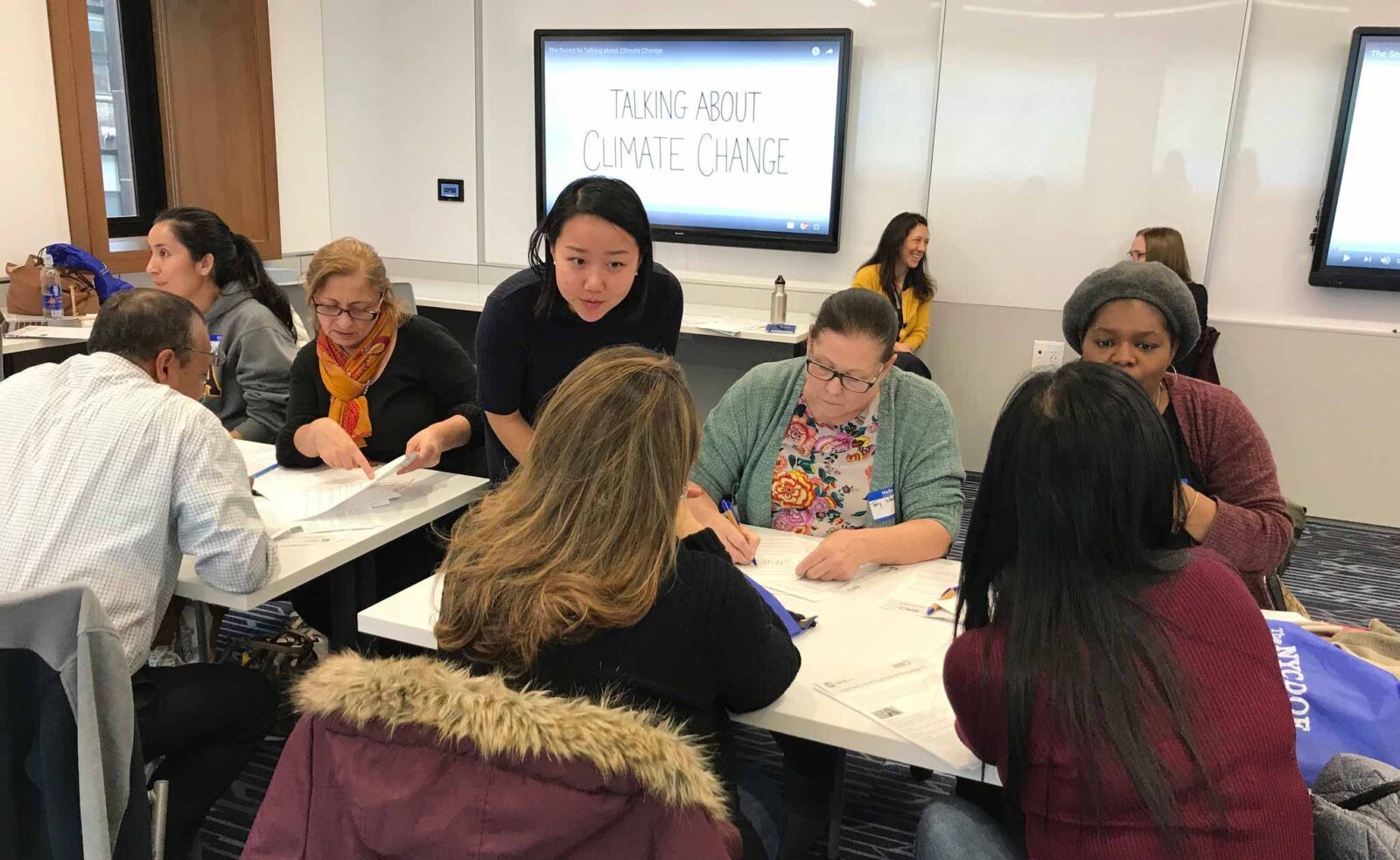 At ACE we believe young people have the right to know about the climate emergency and the opportunity to take action to stop it. High school, middle school and even elementary school teachers play a pivotal role in climate education. This Earth Month, let's take a look at some of the top resources available to teachers for climate education.
One excellent resource is ACE's own Our Climate Our Future, which offers interactive tools and resources to empower young people to take action on climate change. The lesson "Have the Talk, Climate Conversations" prepares students to have authentic and effective conversations about climate change by exploring the psychology behind such discussions, role-playing, and using inquiry-based models of communication. This lesson plan can be used in the classroom to help students practice having conversations with adults about climate change.
The CLEAN collection of climate and energy resources, NASA's Climate Kids, and Yale Climate Connections are other resources that offer information about climate science, policy, and action. These resources can be used to supplement classroom instruction, provide research opportunities for students, and inspire discussions and debates.
This Earth Month, we're calling on teachers to commit to encourage students to talk about climate change. Students can start conversations with their families and friends, use social media to raise awareness, attend local events, and support climate-friendly businesses. By educating ourselves and our students about climate change and promoting positive action, we can all make a difference in ensuring a sustainable future for generations to come.
Join

our Youth Action Network