COP27: Youth Activists You Should Know
Victoria Whalen
|
December 8, 2022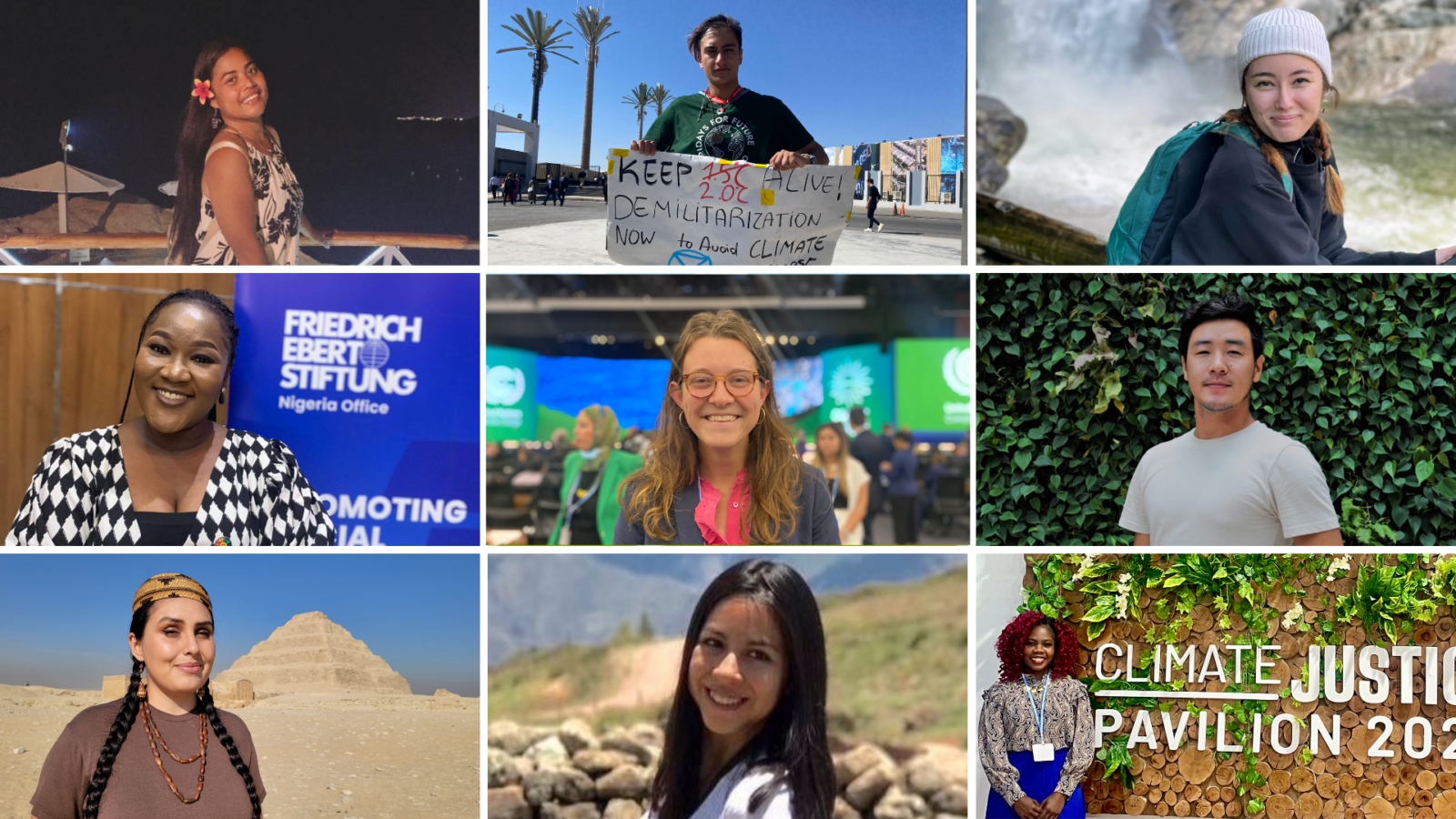 I knew that it was my duty to work on this for the rest of my life, until we get this fight done. And I think it's similar for a lot of young people, in that they feel like this is a moral calling for them, in a sense.

Zina Precht-Rodriguez, Sunrise Movement
COP27 has come and gone with some inspiring takeaways, but it was clear we still have a ways to go. However, one huge histroical moment was the addition of the first ever Children's and Youth Pavilion. This hub allowed for young activists worldwide to meet, collaborate, and uplift each other. We asked 13 youth activists who were on ground at COP27 how their experience was as a young activist. Read their responses below, learn more about them and their organizations, and be sure to give them a follow!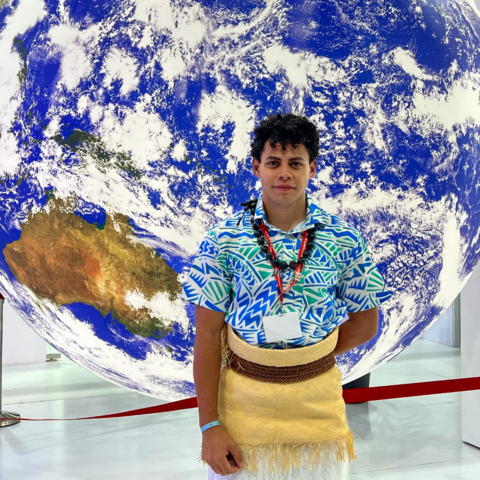 Pacific Islands Students Fighting Climate Change
he/him
"Being at COP is always a sobering reminder of just how difficult it is to get genuine climate action. It tends to get mired in process, language, and a real lack of true ambition by most countries. Despite this, and despite the restricted civil space and troubling political context at COP, young people not only showed up but showed out—bringing with them solutions and policy. One needs only to look to the ICJAO4Climate campaign led by Pacific youth, to the fossil fuel treaty champions like Brianna Fruean to get a glimpse of the world young people envision."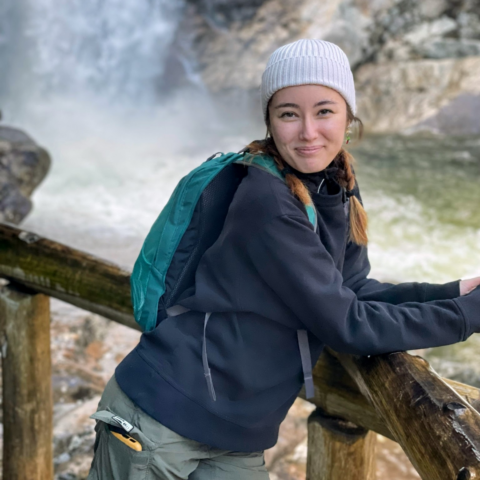 Research Associate, IGSD // Co-Chair, FACE Intergenerational Justice
she/they
"COP27 was an overwhelming and mixed experience, especially as a young person advocating for intergenerational climate justice, but I left Sharm El Sheikh energized after meeting so many other wonderful climate activists. While there are many highs and lows of such a large greenwashing event that often tokenizes activists, especially young activists, I left with a feeling of hope for our future and for 1.5C. My favorite message from COP: 'Hope is optimism with a plan,' and while there is so much work to do, we know what must be done and we must listen to climate activists leading the way!"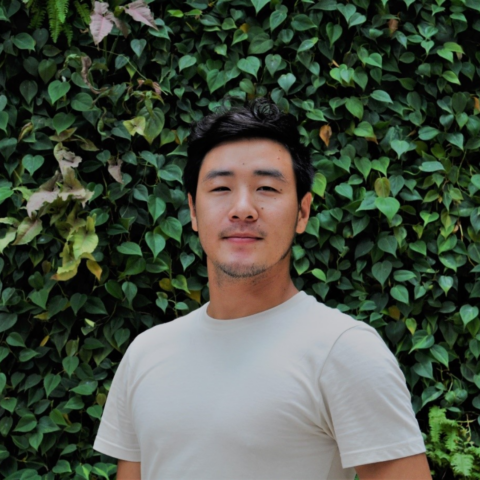 Pacific Islands Students Fighting Climate Change (Solomon Islands)
he/him
"At COP27, I saw the involvement of more Pacific youth in the negotiations through their respective delegations. I see this as a vital decision by Pacific nations to invest in the youth to sustain our region's continuous call for climate justice. This gives me hope."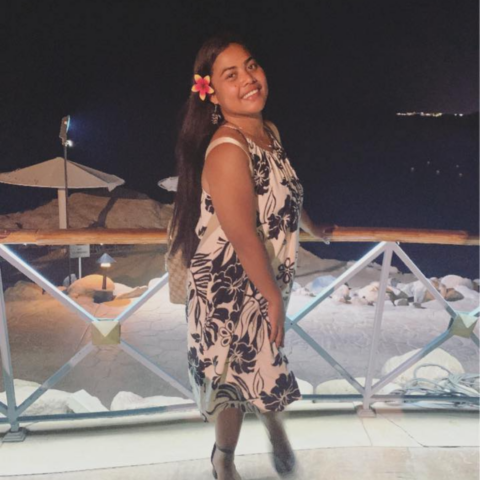 Ann Albert
Federated States of Micronesia
she/her/hers
"It was one of the greatest experiences and a one-time opportunity to attend COP as a youth negotiator. Being young connected and empowered youth to participate in the UNFCCC negotiations. COP27's networking leads me to a mindset to fight for my country's issues due to the climate change crisis. It was my first time attending COP because of the Climate Youth Negotiator Programme, which trained me for about six months. My FSM delegation made me prepared to observe the climate change negotiations."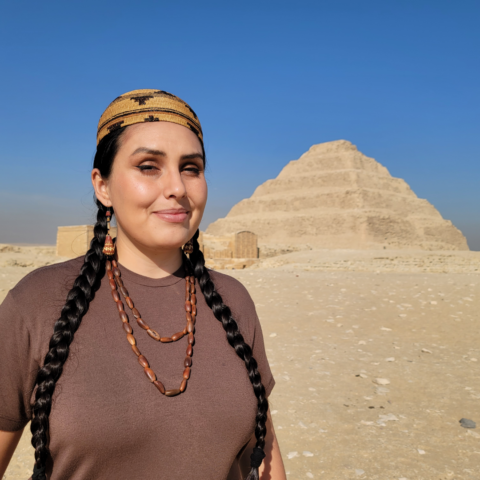 Yurok Tribes Delegate and Water Rights Activist
she/they
"Being a youth activist at COP27 was both inspiring and frustrating. Getting to know other youth and elders who have been fighting for climate change in their communities made my own hope burn brighter. Knowing there are so many passionate and intelligent people who really care about the cause. But also frustrating, because there needs to be more youth and diversity in the negotiation room when it comes to gender, class, age, ability, and ethnicity. Its going to take knowagble people from all backgrounds to come up with equitable and realistic solutions, and we are not there yet. But I'm more motivated than ever to get us there."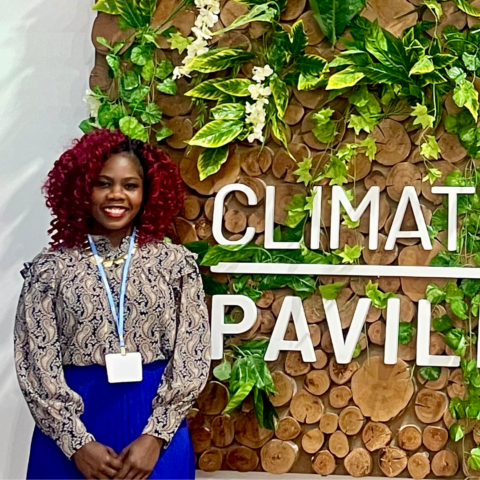 Director of Environmental and Climate Justice, NAACP
she/her/hers
"Being at COP27 was an amazing opportunity to highlight issues and network with people who are trying to accomplish similar goals across the world. However, it was a reminder that younger people of color voices have to be centered in the solutions. Younger generations will live with the decisions made during negotiations and other conversations, so those opinions must be amplified."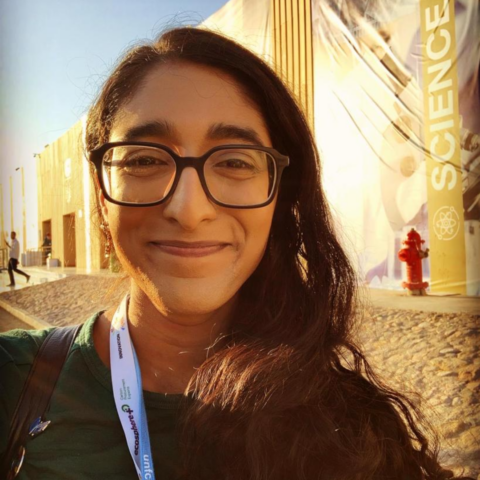 she/her/hers
"Serving as this year's Youth Observer to the UN from the US, my COP27 experience was focused on connecting with fellow youth activists and amplifying their voices and perspectives to our US and UN leadership. It was incredibly life-changing to hear directly from young people about their climate leadership from the local to the international level. Yet it was also frustrating to see the inequities – regarding where youth were represented, which young people were able to attend, and the additional struggles young people faced while in Egypt. COP27 left me with calls to action about how we can and should do better to ensure equitable, substantiative, and valued youth representation in all UN spaces."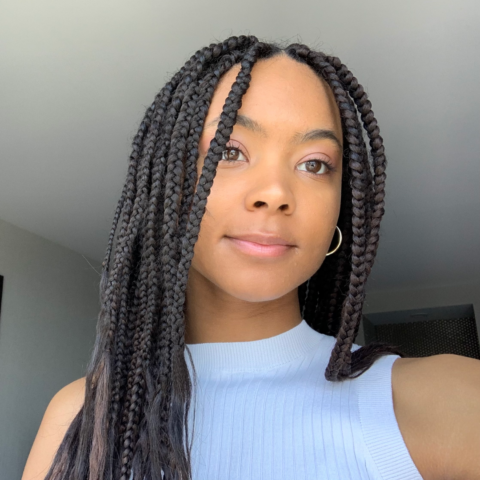 Co-Founder & Executive Director of Black Eco Bloom
she/her/hers
"Being at COP27 in Egypt was definitely an experience! With all of the difficulties that come with being a BIPOC youth at COP27, such as feeling isolated, experiencing imposter syndrome, trying to advocate for your community in an oppressive and colonial space – there's also the feeling that your presence is so necessary. As a Black/Afro-descendent Canadian, I found very little spaces, panels or activities that highlighted my experience or the experience of Black communities in Canada and our experience with climate change & environmental racism. Much like COP26, I was often the only Black Canadian woman in many rooms. Each year, I'm reminded of how important meaningful representation really is and what it means for our communities."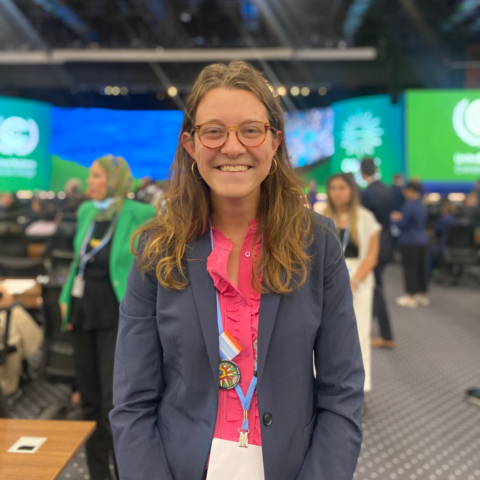 Clarkson University & The Wild Center
she/her
"This was my second COP, and the difference in youth representation between COP24 and COP27 was very encouraging. I felt a palpable sense of strength and power knowing how many young activists were at work outside and within the negotiating spaces. I was also touched by our generation's ability to bring art, emotion, and humanity into the tense atmosphere of the COP."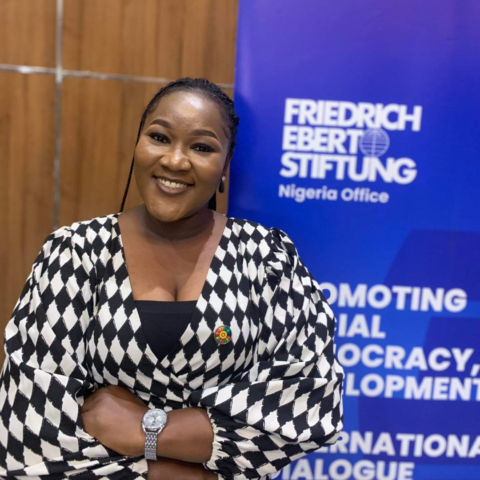 Co-Founder of Ecocykle Limited
she/her
"Being an activist on ground at COP27, which was my first COP, demanded me to represent my indigenous community by attending side events, talking about the impact of climate change in my country, and teaching how my little actions and methodologies can impact other vulnerable groups in my community."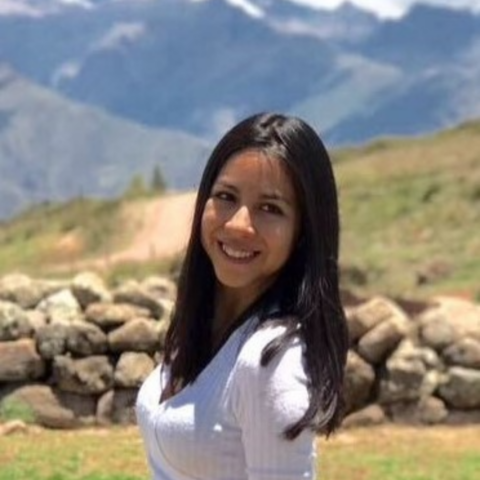 Youth Negotiator from Peru
she/her
"It was the opportunity of challenging the status quo at climate negotiations, of connecting with like-minded people to generate innovative ideas to tackle the climate emergency, and to learn about the realities that activists from different background live on different sides of the world."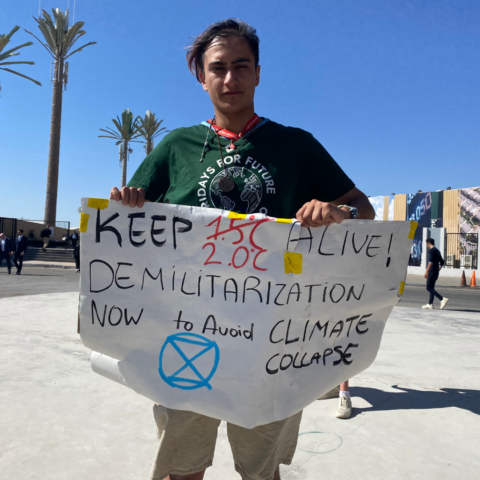 Genn Godoy
Climate Justice Activist from Chile
he/him
"Being a youth activist advocating for Climate Justice at COP27 was an inspiring and empowering experience. As a youth activist, I had the privilege of being able to represent the voices of those most affected by the climate crisis and advocate for the changes we need to see in the world, and had an opportunity to have conversations with decision makers and stand up and fight for what we believe in and make sure the world leaders are held accountable for their actions. The chance is now to make a difference and create meaningful and lasting change."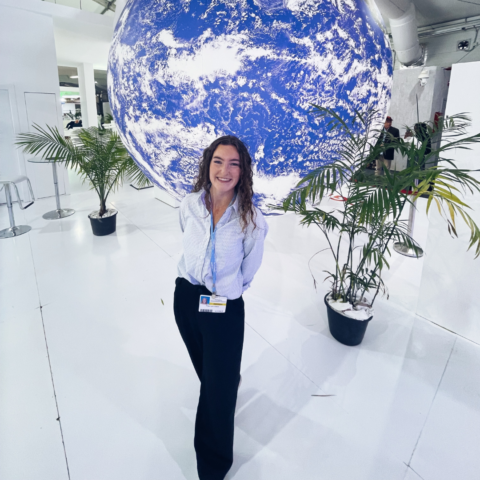 Evangelical Environmental Network
"Being a youth activist on the ground at COP27 was chaotic but in the best way possible. Finding myself among 35,000 other individuals which included so many activists, youth representatives, scientists, and high-level government officials from across the globe, combined with the ability to learn from and find solidarity with these individuals and groups, was powerful beyond words. There is, of course, frustration with sponsorship, representation, and accountability, but being a youth activist at COP was all parts inspiring, heartbreaking, empowering, and hopeful."
---
All photos courtesy of subjects.
Answers may have been edited for length.
Want to read more? Check out the ACE Blog!
Join

our Youth Action Network