The 101 on the Pennsylvania Gas Leak
Cameron Katz, ACE Intern
|
December 2, 2022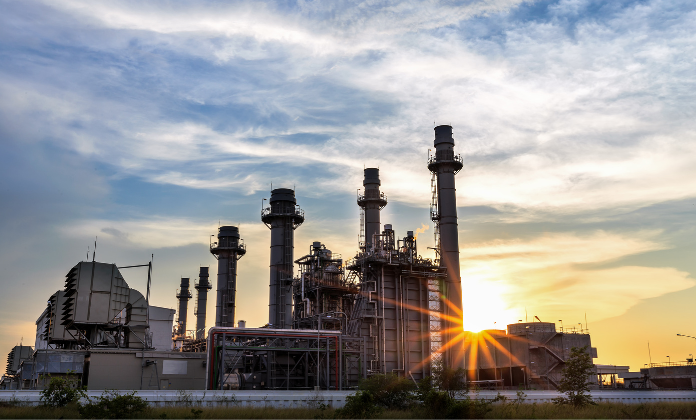 A massive environmental and health issue has taken hold in western Pennsylvania. On November 6, 2022, a vent in an underground natural gas storage well began leaking. For more than 11 days, the Rager Mountain facility tried and failed to plug the leak, resulting in millions of cubic feet of natural gas leaking into the atmosphere. If these estimates are accurate, then the leak will have caused 1.1 billion cubic feet in emissions – the equivalent to the greenhouse gasses produced from burning 1,080 rail cars of coal. The leak was not stopped until over a week after it began.
This leak joins a history of other methane leaks in the United States, including a 20-day long leak in Belmont County, Ohio in 2018 and a four month-long leak in Los Angeles, CA in 2015. In addition to the harmful human health effects for residents in these areas, natural gas leaks can perpetuate global warming. Methane, which is the main component of natural gas, is 80 times more powerful than carbon dioxide over short periods.
The Rager Mountain facility stores roughly 9 million cubic feet of natural gas. Originally built in the 1960s, the facility was eventually redesigned to store gas. Equitrans, the company that owns the facility, has already been under criticism for being a near-majority stakeholder in the Mountain Valley Pipeline. Environmental activists have been protesting the pipeline for its adverse environmental and human impacts. Not only would the pipeline cut through Indigenous lands, but it would also cause severe greenhouse gas emissions.
Everybody just keeps telling us we're safe. But it doesn't feel safe if you can hear it and smell it.
Natalie Cox, an Equitrans spokeswoman, said that she did not know what caused the leak but that they were taking precautions to protect residents and stop the leak. Nearby residents were informed of the leak and a no-fly zone was established around one-mile of the facility. In a written statement, Cox claimed that "there are no immediate public safety concerns," but residents tell a different story.
In an interview with AP News, Tracey Ryan, who lives about three miles from the facility, said that the leak caused a loud and disruptive sound. Although methane is colorless and odorless, producers add a chemical to make it smell so that leaks can be detected. For Ryan and her neighbors, that meant a constant stench of sulfur. "When you're laying in bed at night, it sounds like a jet plane taking off," she said. "It's unreal, the noise that's coming, and it's constant…Everybody just keeps telling us we're safe. But it doesn't feel safe if you can hear it and smell it." In addition to these disruptions to daily life, residents have reported headaches from the droning sound and throat pain.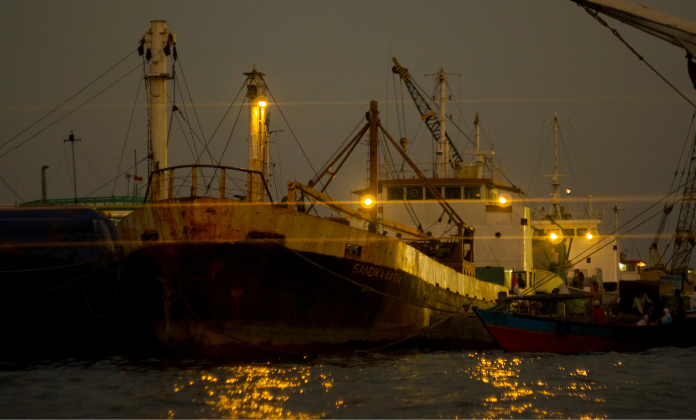 Although the effects for residents will dissipate now that the leak has been resolved, the effects of methane will last for decades. Oil and gas companies, like Equitrans, are the top emitters of methane. Once methane is released into the atmosphere, it will exacerbate climate change for decades, worsening heat waves, hurricanes, wildfires, floods, and more. Because of these dangerous effects, the Environmental Protection Agency (EPA) recently updated rules to curb methane emissions on November 11, 2022.
Leaks like this one are just another reason to continue the transition to renewable, clean energy sources, like solar and wind energy. In the past decade, these clean energy sources have become more effective, productive, and cheaper. Additionally, they don't carry the same health concerns of nonrenewable sources, like coal and gas. While several nations across the world, including the United States, have begun transitioning to renewable energy sources, it's not happening fast enough. For residents of this Pennsylvania town and others who have felt the adverse impacts of unsustainable energy, these changes can't come soon enough.
Sources:
Leak at Pennsylvania gas storage well spewing methane, AP News
An attempt to stop a leaking natural gas storage well in Cambria County has failed. Venting has resumed, Pittsburgh Post-Gazette.
Natural Gas Leak at Underground Storage Site in Cambria County Stopped After 11 Days, The Allegheny Front.
Massive methane leak in Cambria County remains uncontrolled at natural gas storage field, Pittsburgh Post-Gazette.
Join

our Youth Action Network