ACE Interview: Iris O'Donnell Bellisario on Mental Health and Youth Activism
Gari De Ramos
|
July 15, 2022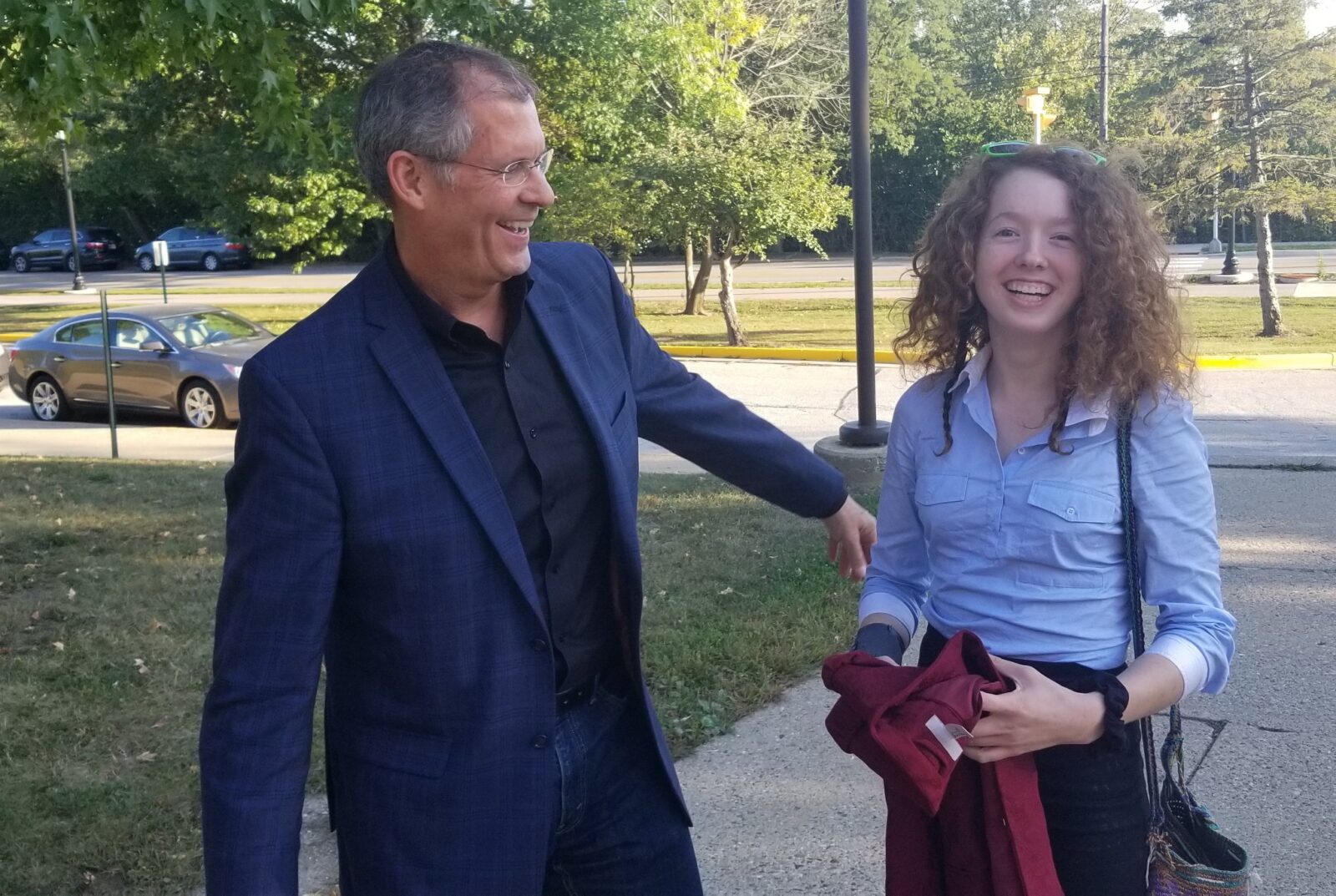 Iris O'Donnell Bellisario is 24 years old based out of West Lafayette, IN. Iris graduated from Purdue University with a B.S. in Natural Resources and Environmental Science and is currently pursuing her Masters of Public Health. She has also interned with the Purdue Climate Change Research Center, working with scientists and environmental impact groups throughout Indiana. In addition, Iris has worked directly with the mayor of West Lafayette on developing a plan for the community to achieve carbon neutrality. Iris is also a Resiliency Coordinator with Earth Charter Indiana. Most recently, Iris worked with the Southern Indiana Development Commission on public policy, community development and facilitation efforts to develop regional digital inclusion plans for a 5-county region.
Gari De Ramos (GDR): When did you first learn about the climate crisis? What was your immediate reaction?
Iris O'Donnell Bellisario (IOB): I grew up with the understanding that all of our decisions had an impact on the world around us, and with that in mind knew that to an extent humans were impacting the world. Around 15 years old, I experienced my first realization that our decisions have started impacting the world in a way we may not fully understand when we had a large fish kill event at our property. I immediately knew I wanted to take action and figure out how to protect and preserve our natural world
GDR: Can you talk about a time you experienced burnout as a youth climate activist and how you addressed it?
IOB: I've been a climate activist since I was 15 years old, so approximately 9 years now. I've experienced burnout many times, usually around large life events. The first time I really experienced it was when I moved from Indianapolis to West Lafayette at 16.5 years old. I lost my support group, my mentors, and my friends and wasn't sure where to start. Thankfully, Earth Charter Indiana remained a constant in my life and one of their staff, Jim Poyser, was instrumental in supporting me to start my own efforts in West Lafayette. One of the most helpful things for me when experiencing burnout is to identify my mentors, find a hobby that helps me feel relaxed, and take care of my physical and mental health. I enjoy hiking, reading, spinning yarn, and weaving, and will allocate time on a weekly basis to make sure I can self-regulate when working on climate issues. As I've aged, I've realized that sometimes it is okay to step away for a month and focus on your mental health and then step back into the game when you are ready. 
One of the most helpful things for me when experiencing burnout is to identify my mentors, find a hobby that helps me feel relaxed, and take care of my physical and mental health.
GDR: You're involved with a group called Earth Charter Indiana. Can you tell me about what this organization does and your role there?
IOB: Earth Charter Indiana is focused on intergenerational action and education in the face of our climate crisis and how we can mitigate and adapt. I discovered Earth Charter Indiana when Jim Poyser came to speak at my high school and I realized that environmental issues and action was something my classmates had little exposure to. I am currently a Resiliency Coordinator for Greater Lafayette, Indiana. In that role I've supported a statewide youth organization Confront the Climate Crisis, helped pass several resolutions regarding climate change, carbon neutrality, and declared a climate emergency.
GDR: What advice do you have for youth climate activists who are experiencing burnout?
IOB: Acknowledge that you need a break. Once you're able to acknowledge that you are overwhelmed or overworked, take a step back and identify the core aspects of your life that are important to you. For me, it was taking time to do art and self-reflection, starting a gratitude journal, and identifying a mentor in my community who I could check in with regularly.
GDR: Talk about a time you felt proud of the impact you had made through your climate activism.
IOB: I met some of the Confront the Climate Crisis youth when they were in middle school and we created a team to help West Lafayette pass their first climate resolution. From there, we continued to work with the City of West Lafayette, but the youth I was working with wanted to make a larger impact — and being able to support them in their dream of statewide action and then seeing them take off and create a sustainable organization that helps empower young leaders was an amazing experience.
GDR: What is your advice to young people who want to get involved in climate activism?
IOB: Find a local organization in your area or recruit some like-minded friends and create small attainable goals that help you reach your large dream goal.
GDR: How can others uplift or support the work you do?
IOB: A few different ways to support my work:
Support youth in your life who need uplifting comments and encouragement to work with their local leaders.
Research who is on your ballot and vote.
Donate to Indiana specific programs: Earth Charter Indiana's Resiliency Coordinator program or Confront the Climate Crisis.
Photos courtesy of Iris O'Donnell Bellisario
Want to read more? Check out the ACE Blog!