Young People Share Their #ClimateTruth
Tonyisha Harris
|
May 24, 2022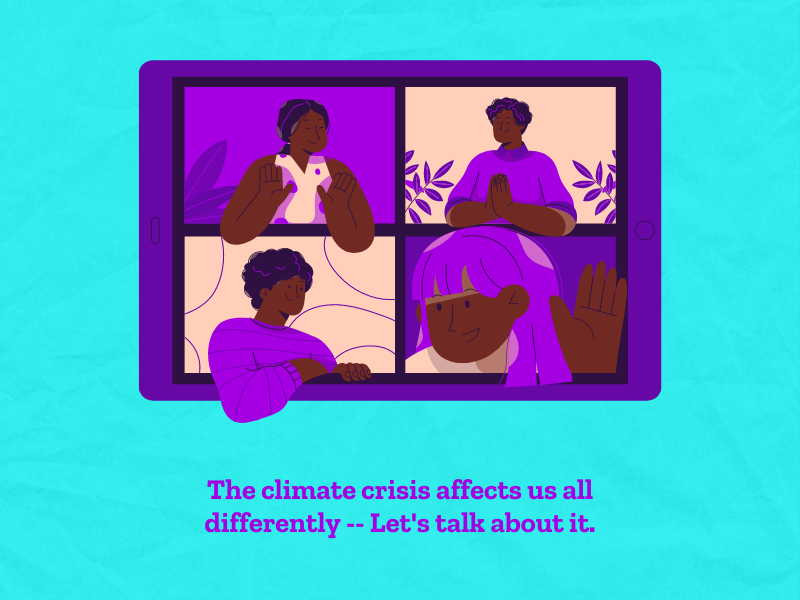 "For me, the climate emergency has affected my mental health by being a persistent source of fear and anxiety. This shows up in my life physically as feelings of tension and mentally as a form of exhaustion."

Drake Du
Drake Du is one of many young people sharing his battle with climate anxiety. ACE launched #Let'sTalkAboutIt on March 29th and received over 200 video and written submissions from young people nationwide within the first 24 hours. In a pre-survey to gauge the impact of the campaign, ACE received almost 5,000 survey respondents. Young people are eager to share their #ClimateTruth and normalize conversations about the intersections of mental health and climate change. Mental Health Awareness Month is almost over and so is staying silent about climate anxiety.
ACE has created a safe space for young people to express their negative feelings about the climate emergency — the largest existential crisis to face our generation. Activism burnout is when a political or social activist feels overwhelmed, frustrated, hopeless, or depressed, usually after a period of extreme activism. Climate anxiety only fuels the activist burnout and staying silent on the issue prevents thousands of young people from seeking help.
"I can confidently say my climate grief and anxiety has taken away a huge chunk of my teenage years that I have been spending the last year trying to regain. The climate crisis has sucked out all my energy used to communicate my passion for the climate crisis to the point I barely have energy to organize for action."

Iris Zhan
#Let'sTalkAboutIt is more than a hashtag. It's a community of activists, mental health professionals, advocates, and educators who are committed to improving the mental health of young people as they undertake this ongoing battle. Climate anxiety is prevalent in young people aged 16-25. Young people are inheriting a climate emergency they minimally contributed to and can often feel powerless to resolve it.
In response, ACE has built a coalition of partners that are dedicated to supporting young people's struggle with climate anxiety. Through creating and sharing resources, including a hotline, our partners are amplifying the plethora of resources to help cope with this emerging issue. ACE's Director of Partnerships and Youth Leadership, Maayan Cohen, describes coalition as a, "broad swath of perspectives and work at many different intersections of the climate movement to address the growing need to support young people who are grappling with the mental health impacts of the climate emergency. We are creating a generative and supportive space for partners to share learnings, tools and resources, events and actions, and ideas for collaboration at the intersection of youth, climate, and mental health."
This diverse coalition has risen to meet the challenge of climate anxiety. As Dr. Rebecca Weston from the Climate Psychology Alliance of North America and a LCSW and JD puts it, "The best way to become resilient in the face of climate distress is to talk about your feelings, connect to what you love most about your life and think about action in terms of solidarity and collective relationship building, not in terms of individual sacrifice."