ACE's Action Teams Geared Up for Earth Day!
Tonyisha Harris
|
May 6, 2022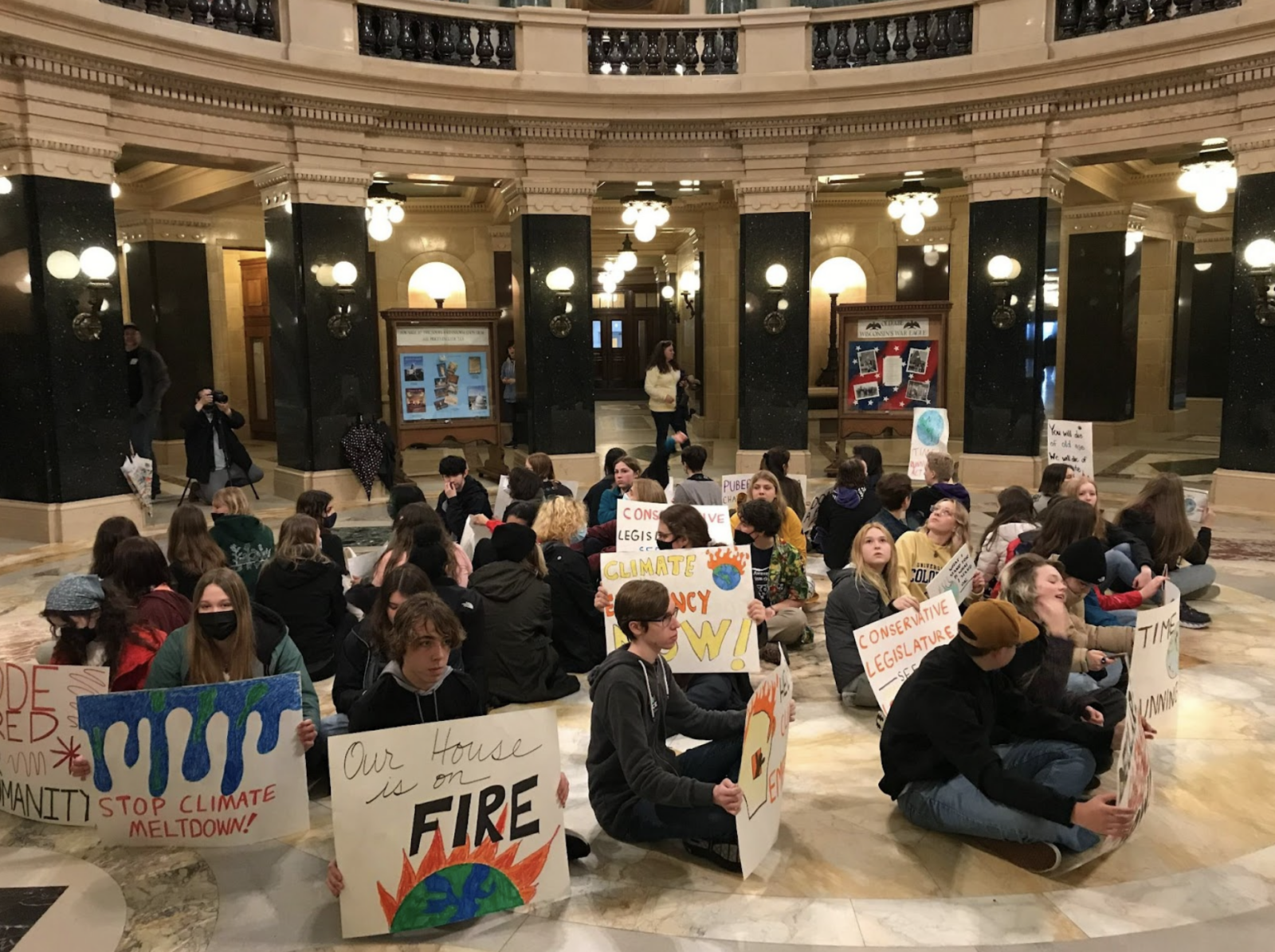 ACE supports a robust and energized Action Team Network nationwide that is dedicated to taking comprehensive action on the climate emergency. With more than 800,000 young advocates, our Action Team members have rallied together to plan a series of events on Earth Day nationwide. From protests to mountain climbing, our action teams got creative in celebrating Earth Day.
Let's explore what our Action Teams did regionally and nationally!
North Carolina
Our Action Team members in Lake Lure, NC decided to tackle climbing their local mountain with Climate for Climate. This is turning into an annual tradition to encourage local North Carolinians to enjoy and protect their natural resources.
Wisconsin
Young people took to the Capitol to demand action on the climate emergency. Action Team members from Waunakee High School, Madison West High School, and Lafollette High School banded together to organize a strike and sit-in at the state Capitol.
Madison wasn't the only place young people expressed their civic engagement. ACE's Action Teams also protested on Earth Day to demand action for the climate emergency.
Ohio
ACE partnered with Sunrise Movement Cleveland for a Cleveland, OH Climate Teach-in.
Various ACE Action Teams had meetings, tabling events, action outreach, and community enrichment projects as part of the Earth Week Celebration as well.
(ACE Perrysburg HS – 4/21/22)
(ACE Seven Hills HS – 4/22/2022)

We also had a virtual youth panel on Thursday 4/28 – and Akron Early College HS Action Team hosting a recruitment & community clean-up event on Friday 4/29!
ACE is filling a vital need for climate education in schools across the nation with assemblies and in-class presentations.
ACE's Ohio Program Manager, Brad Holmes, gave a climate education presentation at Earth Week Climate Teach-In event.
Let's hear why our Action Team members care about Earth Day everyday.
"We only have one home, so let's take care of it." —Charlotte Wall
"I see Earth Day as not just another day to take action for our climate, but a day to remember why we take that action. It is a moment to reflect on the beauty and necessity of Earth. Without this appreciation for the environment, or hope for the future, we lose motivation to combat the crisis and give in to climate anxiety." —Rachel Starr
"We live on life itself. Protect it as if it was your own. Because it is." —Katyasri Kondragunta