ACE INTERVIEW: Nithya Mooli on Combating Climate Misinformation
Indy Howeth
|
April 6, 2022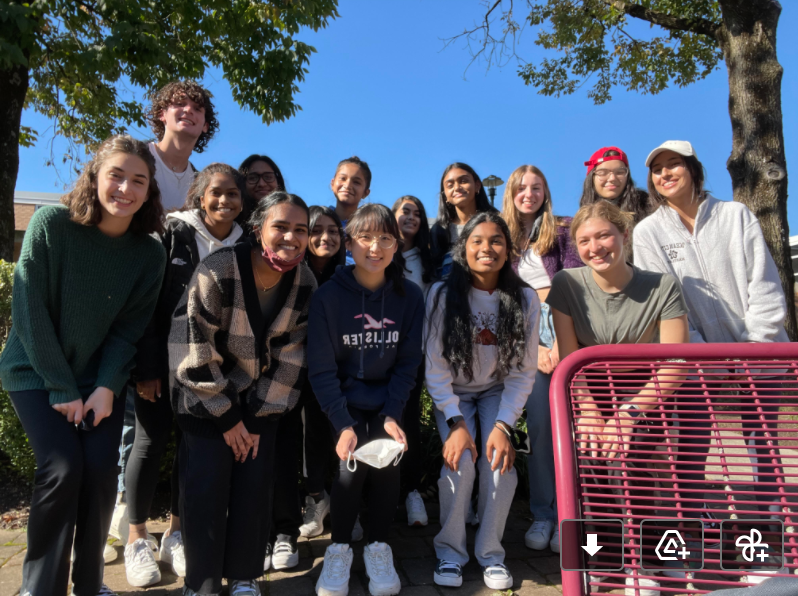 Nithya Mooli is a 16-years-old climate advocate based in Pennsylvania. She is currently in her third year at Great Valley High School where she is a member of both the Girl Up organization and ACE. Mooli describes Girl Up as "an amazing feminist activist club" at Great Valley High school and ACE as "the climate justice organization that we all love." She is particularly interested in combating climate misinformation within the larger climate action movement. This is her story.
Indy Howeth: How did you first learn about the climate crisis?
Nithya Mooli: I first learned about the climate crisis in Elementary school when teachers had been advising us to use the three R's. My family has always been big on recycling, upcycling, saving electricity etc. I got active with climate change in High School with my school's Environmental Enthusiasts club. This club connected me to ACE which was when/where I started doing activist work towards the climate crisis.
IH: What myths about climate change have you been exposed to?
NM: I have been exposed to the myth that fighting for the Earth is a lost cause. The idea that there is no way to save the planet and all damage has beeen done was something that I was told very often. I believe that this myth is spread to discourage activists from taking action, which conveniently relieves pressure off the people in power who can take effective action.
IH: What do you think is the best way to combat these misconceptions?
NM: Education, education, and education is how I think that these myths can be best combatted. As people learn more about certain topic they become more invigorated in the state of the situation. Misconceptions are best combatted by education. If education on how bad the climate crisis currently is and action that can be taken is implemented then I really do believe that misconceptions can deteriorate.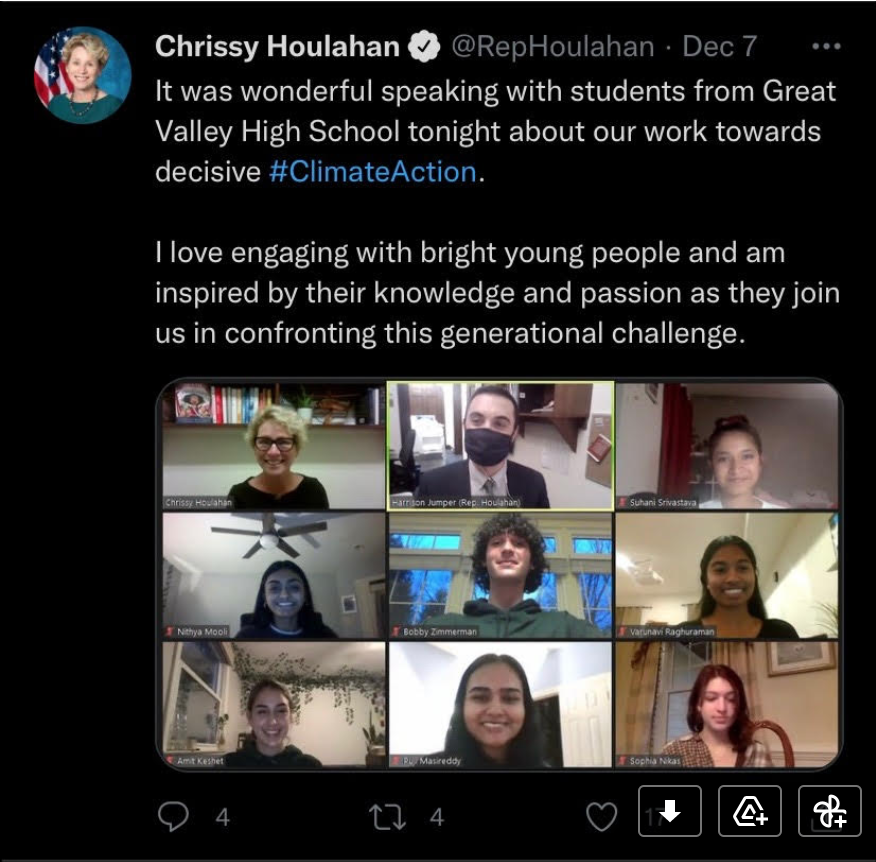 IH: Why is this important to you?
NM: I once did not have the information that had kept me informed about the Climate crisis. This resulted in inactivity on my part when dealing with the climate crisis. This inactivity is very harmful because it is important to take action immediately.
IH: When and why did you get involved with the Action for the Climate Emergency?
NM: I got involved in 2021. I felt that i wanted to take action but as a minor I felt very helpless in the fight. Joining ACE allowed me to get involved in pursuing climate justice with a strong community.
IH: How has working with ACE helped you tackle combating climate misinformation?
NM: By working with ACE i have been able to reach out to governmental officials, attend educational programs, and work with other advocates in the fight for climate justice.
If education on how bad the climate crisis currently is and action that can be taken is implemented the n I really do believe that misconceptions can deteriorate.
IH: When was a time you felt proud of the impact you had made through your climate activism?
NM: I was proud of the meeting that my school was in with Chrissy Houlahan. We spoke to the representative and worked with them to express our concerns and demands. We stressed the need to declare a Climate Emergency within the government. This meeting was very productive and we were able to take local scale action which I felt was a major step forward.
IH: How do you cope with the fear and anxiety that the climate crisis induces?
NM: I try to enjoy the time I have with Earth when I can. I go on walks and spend time outdoors. I also feel that I am most content when I am productive. So creating infographics and managing the outreach of ACE makes sure that I feel productive in the fight for Climate Justice and is a huge coping mechanism for me.
IH: What is your advice to young people who want to get involved in climate activism?
NM: I would say, take it step by step. Start getting informed, then start/join an environmental club, then join an activist group, then do local scale work, then do national scale work, etc. I took it step by step and I felt that I was working on Climate justice in a healthy and effective manner. If I myself had just tried to create national change it would not have been probable but going slow allowed me to work with others and actually make change on a local scale.
IH: Why is local climate action so important?
NM: Local climate action ensures that the communities that we exist in are taken care of. The local communities affect less people on a larger scale, but if students attempt to make change locally it can ensure the future of those communities to thrive.
Photos courtesy of Nithya Mooli.
Answers may have been edited for length.
Want to read more? Check out the ACE Blog!